How to use these Templates?
To use these templates you need to install Tasmota on your device. For instructions on how to do that read
Tasmota Documentation
! After you're up and running with Tasmota on your device go to
Configuration - Configure Other

When there:
Paste the template string into the Template field
Make sure you check Activate
Click on Save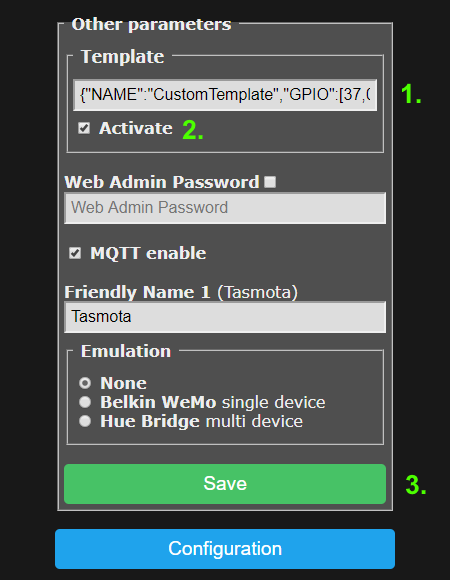 The device will reboot with a name reflecting your template name and `Module 0` selected which has your new template stored.