Sonoff Mini Extreme Matter Switch Module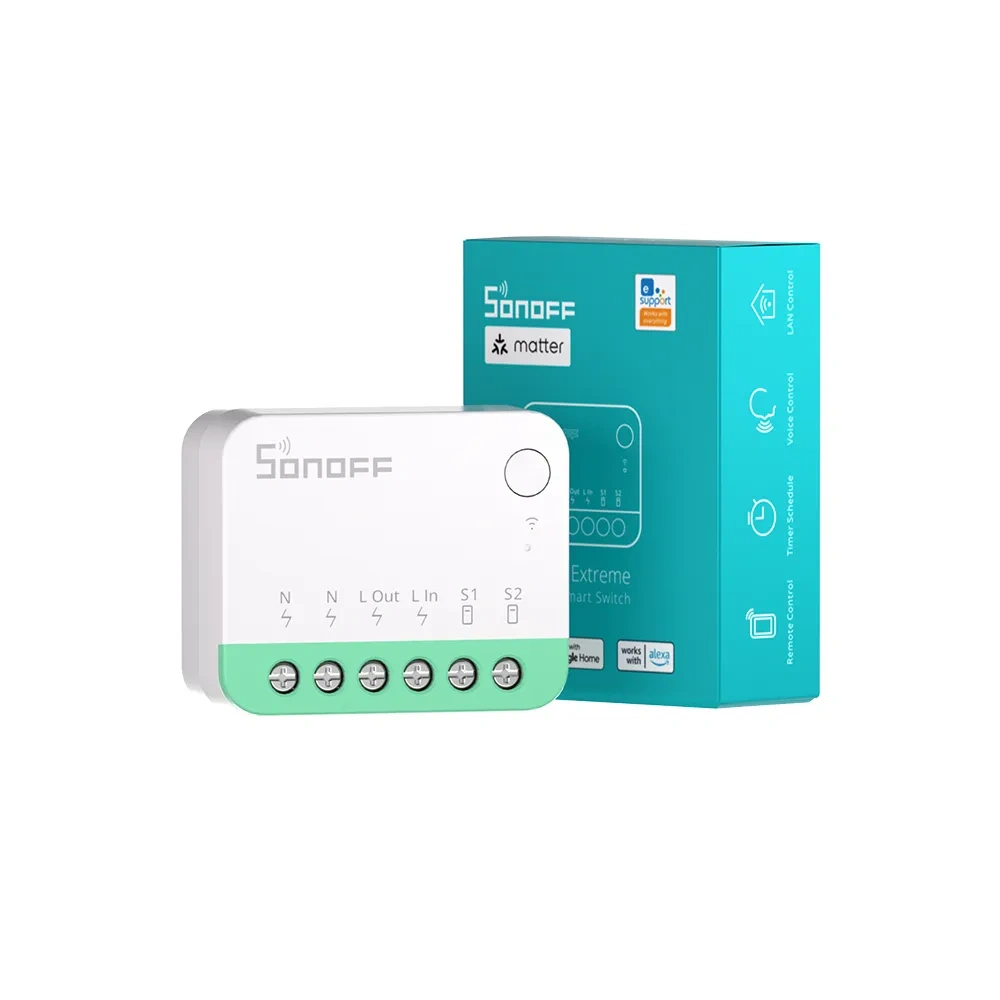 Try to avoid similar devices from other sellers using same images and descriptions!
Despite using a compatible ESP32-C3 Sonoff has locked the chip to prevent serial flashing of new firmware due to Matter certification requirements.
This device is functionally the same as Sonoff MINIR4 which is a better choice if you want to flash custom firmware.