Walmart Great Value Wiz Full Colour A19 Bulb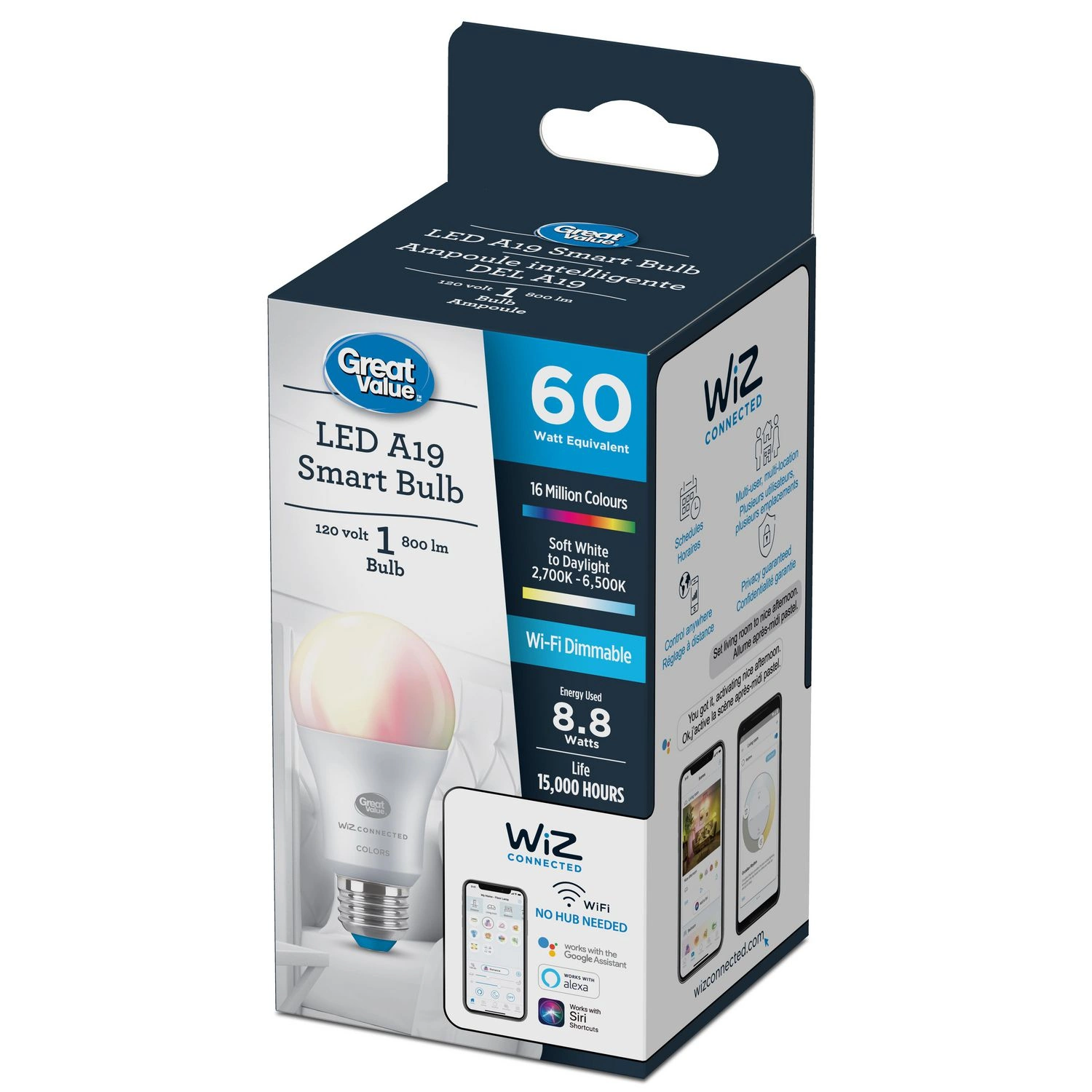 Try to avoid similar devices from other sellers using same images and descriptions!
Connections are valid for TTL TX to RX and RX to TX
Note: https://templates.blakadder.com/great_value_wiz_6000201696362.html these have been updated to ESP32-C3 with SecureBoot enabled. I saw this URL and bought it then found out it is now different :(
"A fatal error occurred: WARNING: Detected flash encryption enabled and download manual encrypt disabled. Flashing plaintext binary may brick your device! Use –force to override the warning."
This is a 2AGBW-WIZ2012 which is a ESP32-C3. It has the SecureBoot efuses set so if you try to /force flash it without the keyfile you will brick it into a boot loop. https://github.com/espressif/esptool/issues/699
https://fcc.report/FCC-ID/2AGBW-WIZ2012
https://usermanual.wiki/m/21b6fd4f6a7c28eaaffbd9b8f07fb65655032fc7896754a2948c302beb656d06_optim.pdf
Espressif Systems 9 ESP32-C3-WIZ2012 Datasheet v0.6
Pin Description
The module has 8 pins and 6 test points. Please find details in Table 2 and Table 3. For peripheral pin configurations, please refer to ESP32-C3 Family Datasheet . By default, most GPIOs of the ESP32-C3FH4 chip do not have internal pull-up or pull-down resistors. You can add them yourself.
Table 2: Pin Definitions
Name No. IO No. Function
IRR 1 IO18 GPIO or IRR GND 2 — Ground CW 3 IO10 PWM output VDD 4 — 3.3 V power input WW 5 IO7 PWM output R 6 IO6 PWM output G 7 IO4 PWM output B 8 IO5 PWM output
Table 3: Test Point Definitions
Name IO No. Function
GND — Ground RX IO20 Debug UART data reception TX IO21 Debug UART data transmission VDD — 3.3 V power input EN — Module enable signal (internal pull-up by default). Active high BOOT IO9 0: Download boot mode; 1: SPI boot mode (default) "