Aoycocr U3S Power Monitoring Plug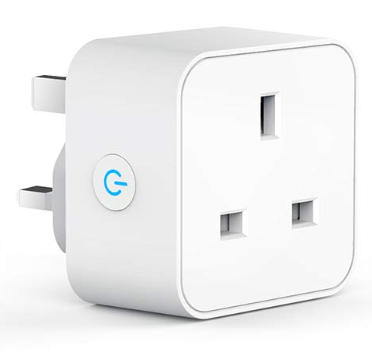 | GPIO # | Component |
| --- | --- |
| GPIO00 | Led1i |
| GPIO01 | User |
| GPIO02 | Led2i |
| GPIO03 | User |
| GPIO04 | None |
| GPIO05 | BL0937 CF |
| GPIO09 | None |
| GPIO10 | None |
| GPIO12 | HLWBL SELi |
| GPIO13 | Button1 |
| GPIO14 | HLWBL CF1 |
| GPIO15 | Relay1 |
| GPIO16 | None |
| FLAG | None |
{"NAME":"Aoycocr U3S","GPIO":[56,255,57,255,0,134,0,0,131,17,132,21,0],"FLAG":0,"BASE":45}
For more accurate energy consumption measurements this device requires
power monitoring calibration
.
The U3S appears to be a clone of the BlitzWolf SHP2.
Units ordered from amazon.co.uk on 10th Decemeber 2019 wouldn't flash OTA, but worked fine with esptool.
Order from amazon.co.uk from 20th of December 2019 didn't want to flash via OTA originally, but after re-runing "./install_prereq.sh" - it worked perfectly.
Box of 4 ordered from Amazon UK 31/03/20 flashed with TuyaConvert successfully.