Arlec Twin Socket with Energy Meter Power Monitoring Plug (PC287HA)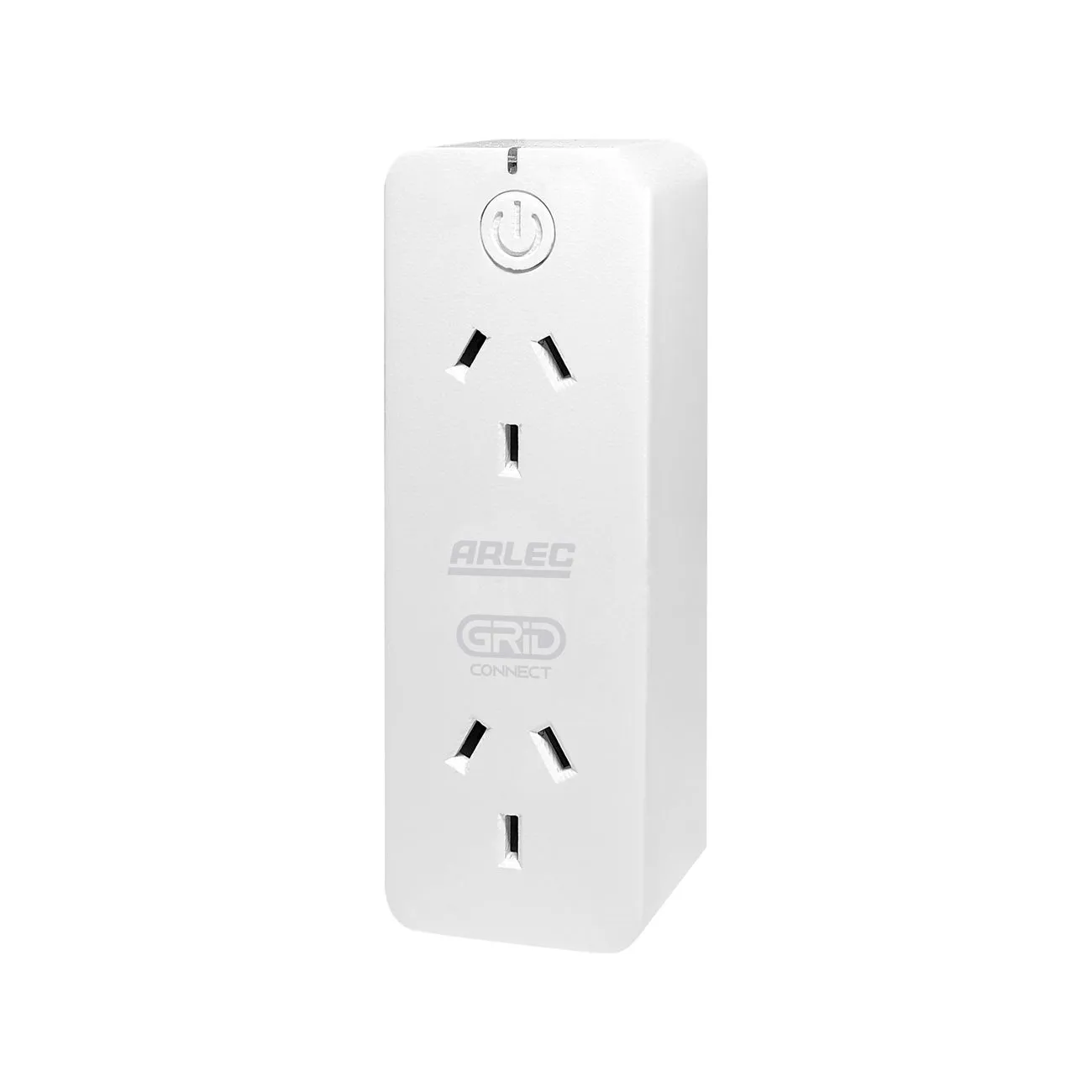 | GPIO # | Component |
| --- | --- |
| GPIO00 | None |
| GPIO01 | Button 1 |
| GPIO02 | None |
| GPIO03 | Led_i 1 |
| GPIO04 | HLWBL SELi |
| GPIO05 | HLWBL CF1 |
| GPIO09 | None |
| GPIO10 | None |
| GPIO12 | Relay 1 |
| GPIO13 | BL0937 CF |
| GPIO14 | Relay 2 |
| GPIO15 | None |
| GPIO16 | None |
| GPIO17 | None |
{"NAME":"Arlec PC287HA","GPIO":[0,32,0,320,2624,2656,0,0,224,2720,225,0,0,0],"FLAG":0,"BASE":18}
For more accurate energy consumption measurements this device requires
power monitoring calibration
.
This device uses a Tasmota incompatible module which needs to be replaced with
an ESP
. Besides the module, this process will require a heat gun, soldering tools and moderate soldering skill. Read more about module replacement in
a detailed guide
.
Opening the device is not too hard but does take 15mins of patience! There are no screws and the 2 part shell is glued/welded together. To separate, find the seam at the back and very carefully use a sharp instrument to prize the seam to beak the seal. Once you have started it's fairly easy to run around this seam with plastic/metal spudgers.
Once inside, remove existing WiFi module and replace with a ESP-02S or similar