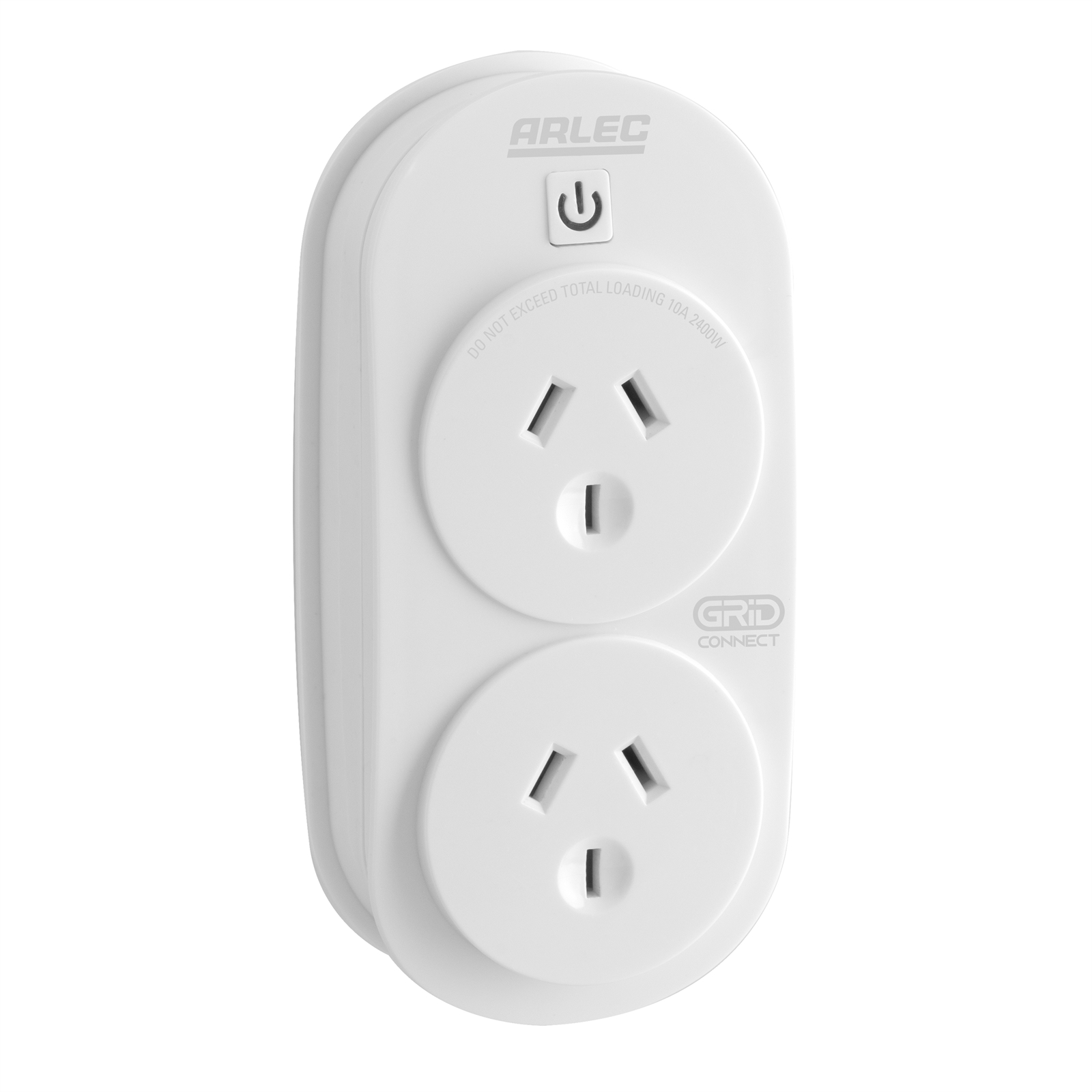 | GPIO # | Component |
| --- | --- |
| GPIO00 | None |
| GPIO01 | Button1 |
| GPIO02 | None |
| GPIO03 | Relay2 |
| GPIO04 | None |
| GPIO05 | None |
| GPIO09 | None |
| GPIO10 | None |
| GPIO12 | None |
| GPIO13 | Led1i |
| GPIO14 | Relay1 |
| GPIO15 | None |
| GPIO16 | None |
| FLAG | None |
{"NAME":"Arlec Twin","GPIO":[0,17,0,22,0,0,0,0,0,56,21,0,0],"FLAG":0,"BASE":18}
Tuya-Convert might not be possible for this device if the manufacturer started using
newest Tuya firmware
since this template was published (2019-09-28).
Arlec Grid Twin Plug, available from Bunnings in Aus.
Tuya-Convert 2 required. Once flashed, updated firmware to at least 6.6.x.x to enable button control of both outlets.
Switch 1 is the lower outlet, Switch 2 is the top outlet. A single press of the button will toggle the lower outlet, and double press will toggle the top outlet.
This template also flashes the revised model PC289HA.