BlitzWolf IC Smart RGB Controller for RGBIC LED (BW-LT31)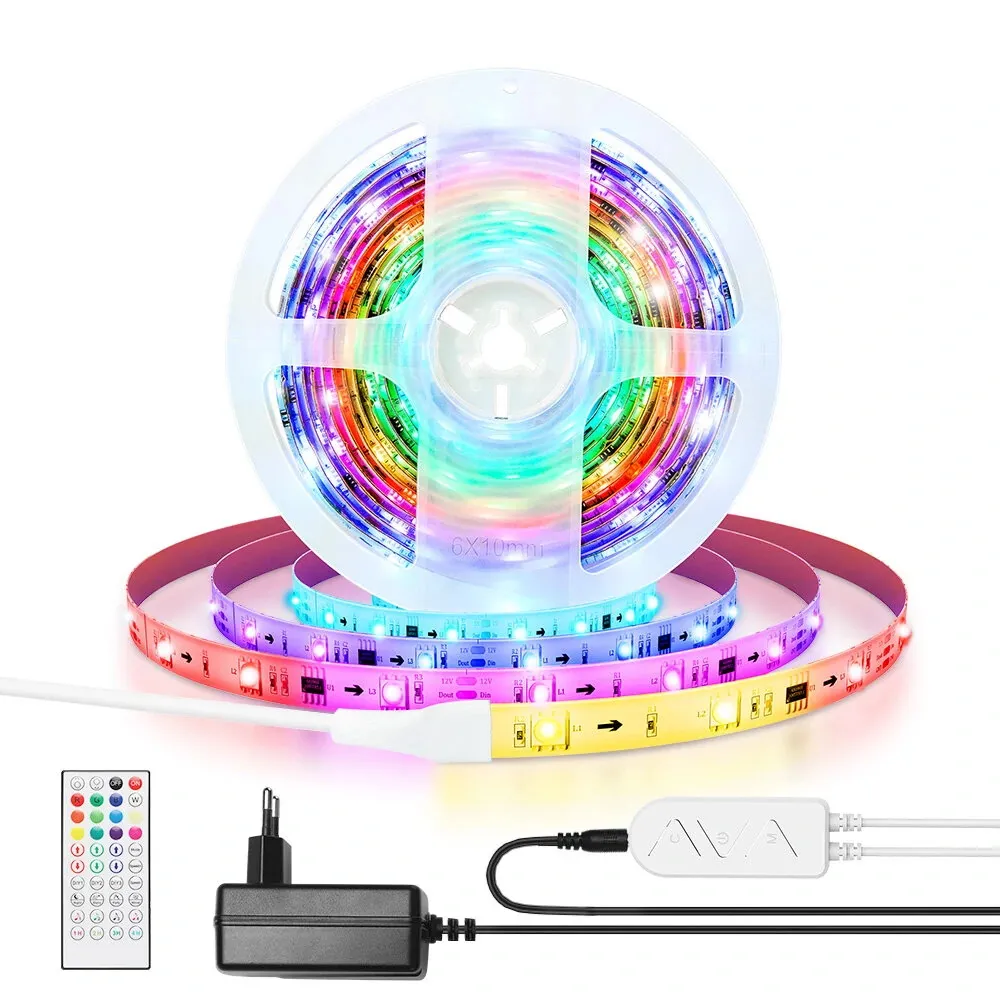 | GPIO # | Component |
| --- | --- |
| GPIO00 | None |
| GPIO01 | None |
| GPIO02 | Button 1 |
| GPIO03 | WS2812 1 |
| GPIO04 | None |
| GPIO05 | None |
| GPIO09 | None |
| GPIO10 | None |
| GPIO12 | None |
| GPIO13 | IRrecv |
| GPIO14 | None |
| GPIO15 | None |
| GPIO16 | None |
| GPIO17 | None |
{"NAME":"BW-LT31","GPIO":[0,0,32,1376,0,0,0,0,0,1088,0,0,0,0],"FLAG":0,"BASE":18,"CMND":"SO37 24"}
Use command Pixels to set number of leds on your LED strip.
GPIO controlls the powerbutton (the middle one), GPIO12 is the button on the bottom, couldn't find the third button or the microphone.
This should be considered as a WIP as one button is missing and the microphone is non functional.