BlitzWolf SHP6 10A Power Monitoring Plug (BW-SHP6)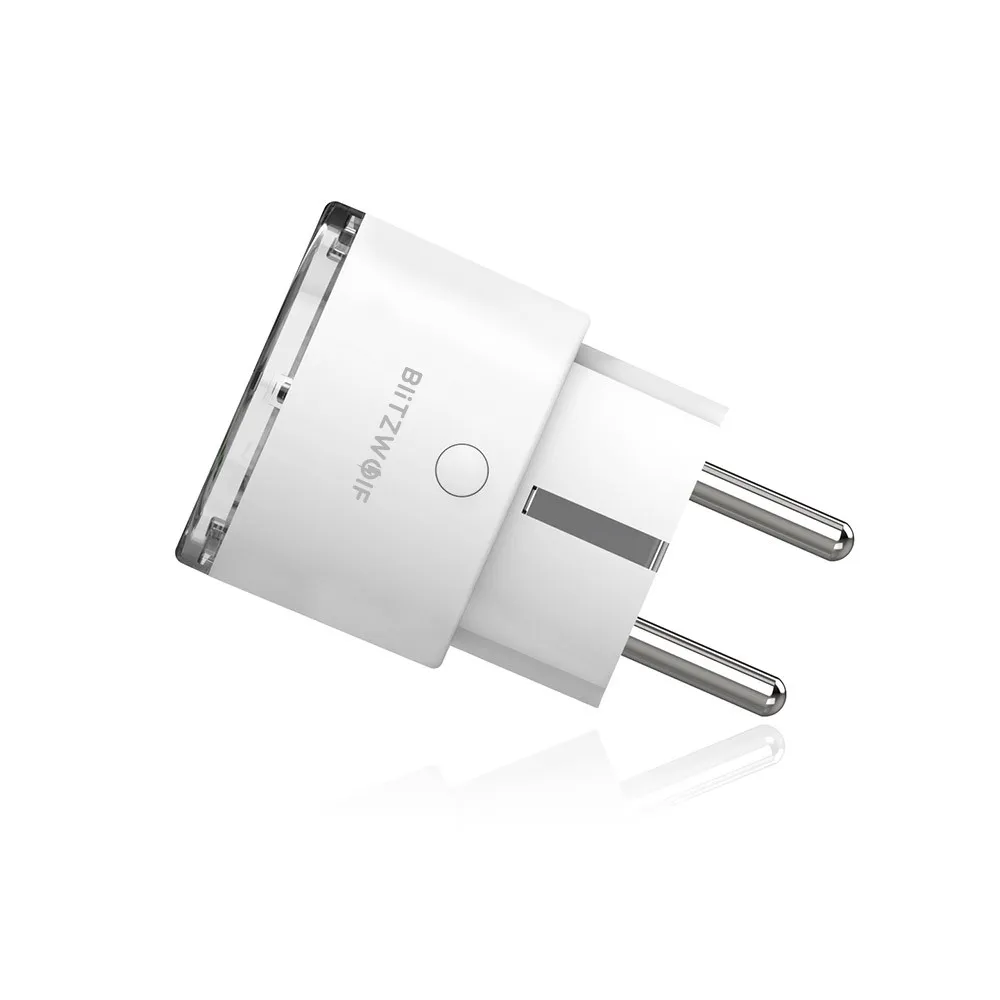 | GPIO # | Component |
| --- | --- |
| GPIO00 | LedLinki |
| GPIO01 | User |
| GPIO02 | Led1i |
| GPIO03 | User |
| GPIO04 | None |
| GPIO05 | BL0937 CF |
| GPIO09 | None |
| GPIO10 | None |
| GPIO12 | HLWBL SELi |
| GPIO13 | Button1 |
| GPIO14 | HLWBL CF1 |
| GPIO15 | Relay1 |
| GPIO16 | None |
| FLAG | None |
Configuration (old format, will be converted to new template when applied)
{"NAME":"BW-SHP6 10A","GPIO":[158,255,56,255,0,134,0,0,131,17,132,21,0],"FLAG":0,"BASE":45}
For more accurate energy consumption measurements this device requires
power monitoring calibration
.
WARNING:
New Tuya devices have replaced their Wi-Fi module with one incompatible with Tasmota!!!
Tuya-Convert might not be possible for this device since the template was added (2019-12-17).
This template is only for SHP6 10A version. New 15A template is here.
If you prefer the red LED to represent "Power ON", swap Led1i and LedLinki in the Configure Template page.
Serial Flash Instructions
Complete guide on Tasmota Docs