BlitzWolf 16A Dual Power Monitoring Plug (BW-SHP7)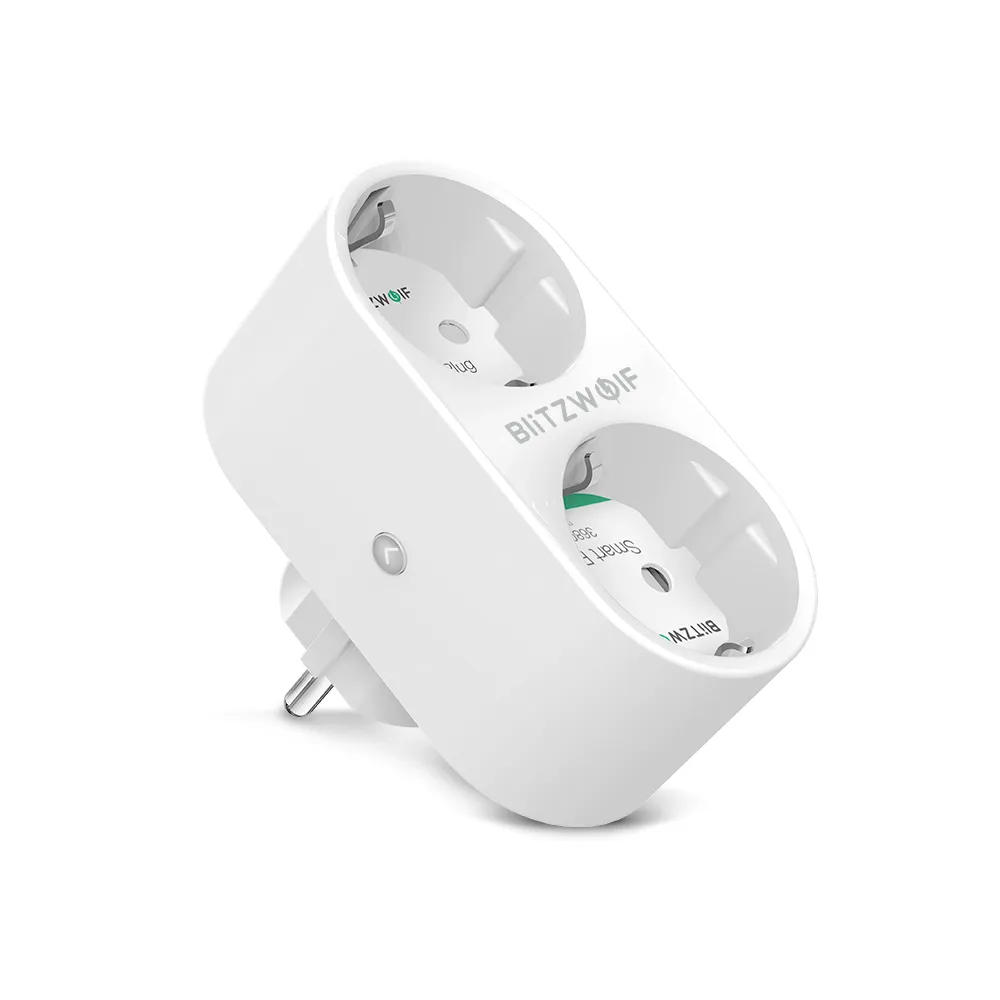 | GPIO # | Component |
| --- | --- |
| GPIO00 | Button2 |
| GPIO01 | LedLinki |
| GPIO02 | Led1i |
| GPIO03 | HLWBL SELi |
| GPIO04 | BL0937 CF |
| GPIO05 | HLWBL CF1 |
| GPIO09 | None |
| GPIO10 | None |
| GPIO12 | Button1 |
| GPIO13 | Led2i |
| GPIO14 | Relay1 |
| GPIO15 | None |
| GPIO16 | Relay2 |
| FLAG | None |
Configuration (old format, will be converted to new template when applied)
{"NAME":"SHP7 v2","GPIO":[18,158,56,131,134,132,0,0,17,57,21,0,22],"FLAG":0,"BASE":45}
For more accurate energy consumption measurements this device requires
power monitoring calibration
.
Use code BLAKADDER10 when buying from mediarath.de Tasmota category for a 10% discount. Code is valid until end of 2022.
Serial Flashing
Remove the two stickers on the front.
Undo 2 screws. PH1 screwdriver required.
Remove back with screwdriver
Undo 2 screws at the back. PH1 screwdriver required.
Remove PCB from casing for easier soldering.
Solder cables to the ESP pins. Because GND is hard to solder/access, I recommend to use the other side for GND:
Result:

Connect serial adapter and make a shortwire between Pin IO0 and GND during startup (for entering flash mode).
Flash!