BrilliantSmart D350W Dimmer Module (20967)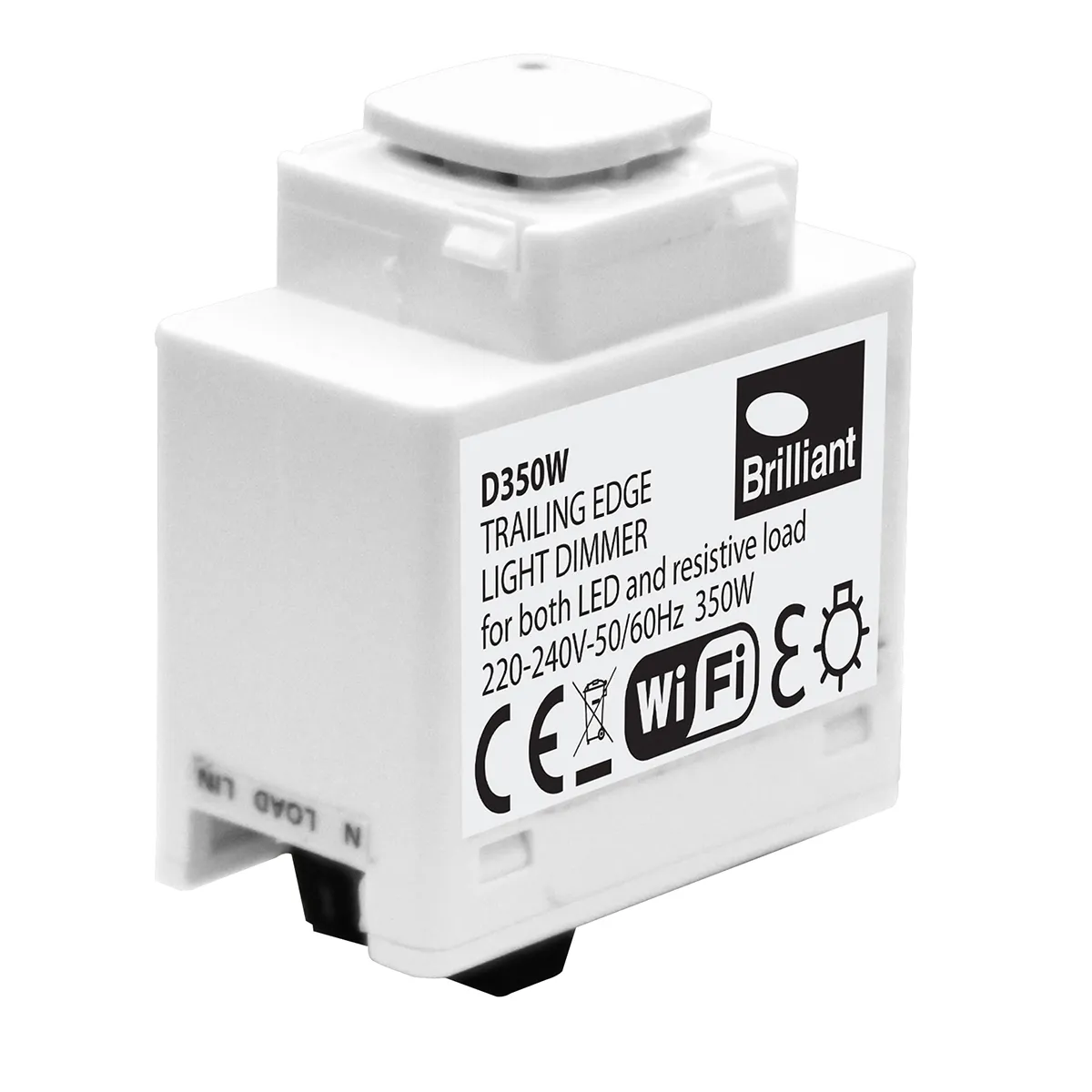 | GPIO # | Component |
| --- | --- |
| GPIO00 | User |
| GPIO01 | Tuya Tx |
| GPIO02 | User |
| GPIO03 | Tuya Rx |
| GPIO04 | User |
| GPIO05 | User |
| GPIO09 | None |
| GPIO10 | None |
| GPIO12 | User |
| GPIO13 | None |
| GPIO14 | User |
| GPIO15 | None |
| GPIO16 | User |
| FLAG | None |
Configuration (old format, will be converted to new template when applied)
{"NAME":"D350W","GPIO":[255,107,255,108,255,255,0,0,255,0,255,0,255],"FLAG":0,"BASE":54}
The following mappings are required
TuyaMCU 11,1
TuyaMCU 21,2

and dimmer limits
DimmerRange 1,255

Worked fine with a 60 Watt resistive bulb. It meant to work with LED, but did flicker with a single 13 Watt load. Might meant a larger load.
Edit: Ordered 2x from Lighting Illusions (AU) in 08/2020 and both came with newer version of tuya firmware.
Attempted physical flash but GPIO-0 is not accessible due to the TYWE2S being sandwiched back to back with the adjacent PCB.
Destroyed both boards attempting to work around. Not recommended :(
Pinout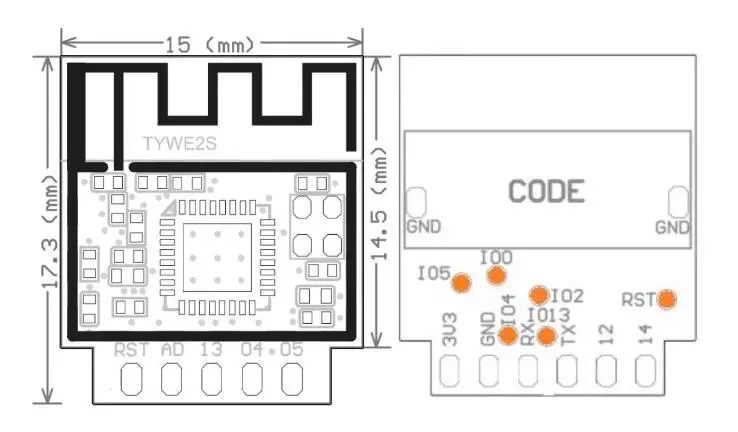 .