CE Smart Home Garden Stake Power Strip (LH-7-1)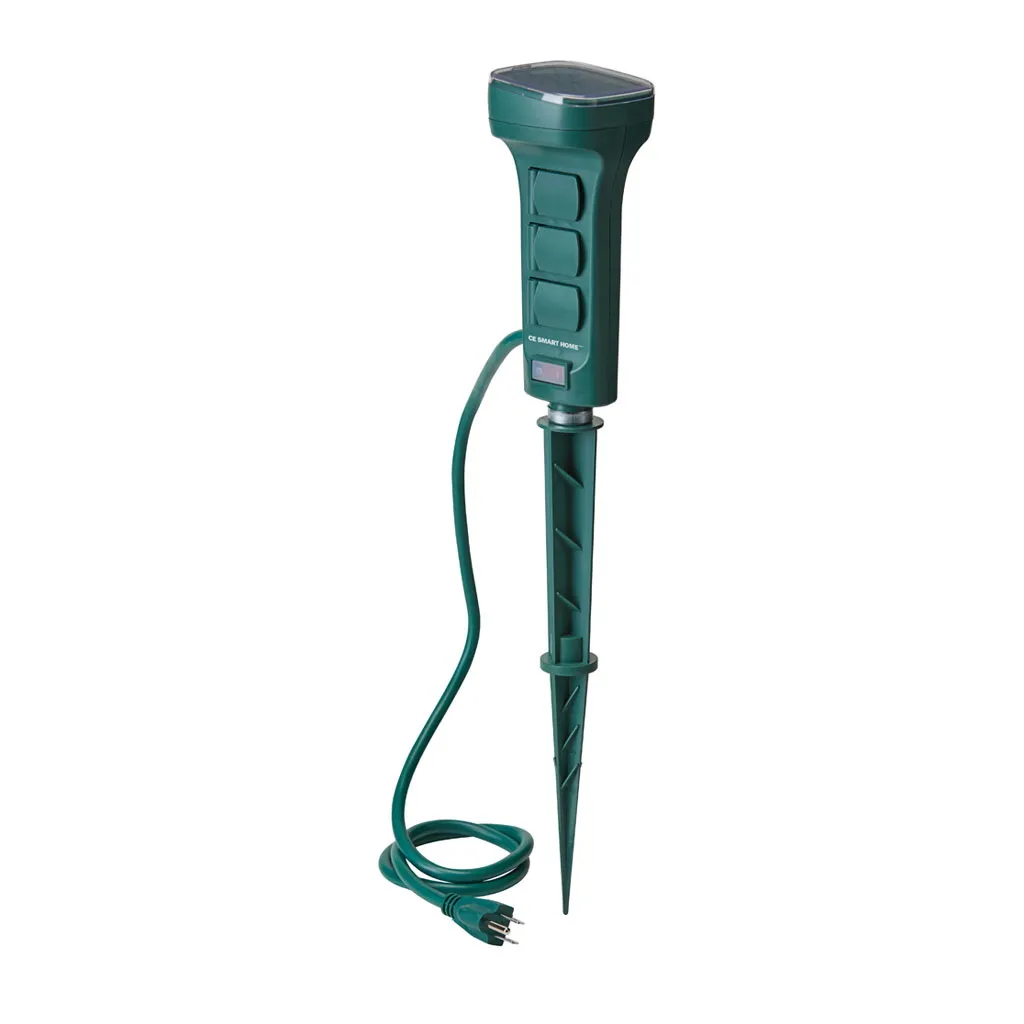 | GPIO # | Component |
| --- | --- |
| GPIO00 | None |
| GPIO01 | None |
| GPIO02 | None |
| GPIO03 | None |
| GPIO04 | Led1i |
| GPIO05 | Led2i |
| GPIO09 | None |
| GPIO10 | None |
| GPIO12 | Relay1 |
| GPIO13 | Button1 |
| GPIO14 | None |
| GPIO15 | None |
| GPIO16 | None |
| FLAG | None |
Configuration (old format, will be converted to new template when applied)
{"NAME":"CE Power Stake","GPIO":[0,0,0,0,56,57,0,0,21,17,0,0,0],"FLAG":0,"BASE":18}
Connection
This 6-outlet outdoor garden power stake is controlled by a standard ESP-12 chip connected to a single relay, meaning that all 6 outlets are on or off simultaneously. It also has a mains switch, a manual relay trigger button, and an LED indicator.
| Programmer | Power Stake |
| --- | --- |
| 3V3 | VCC |
| TX | RX |
| RX | TX |
| GND | GND |
The button is not connected to D0, so you will need to shunt D0/GPIO0 to GND to enable programming mode. You may need to briefly shunt RESET to GND in order to initiate connections to the device.
Internal Device Image
Generic Module Config
Additional Information
This device was found at Costco, and in fact appears to be made for Costco (see image below). The regular price was $13.97 USD, but was on sale for Christmas for $9.99 USD.