CE Smart Home LQ-2-W3 Wall Outlet (2AMQ8-WIFI-008)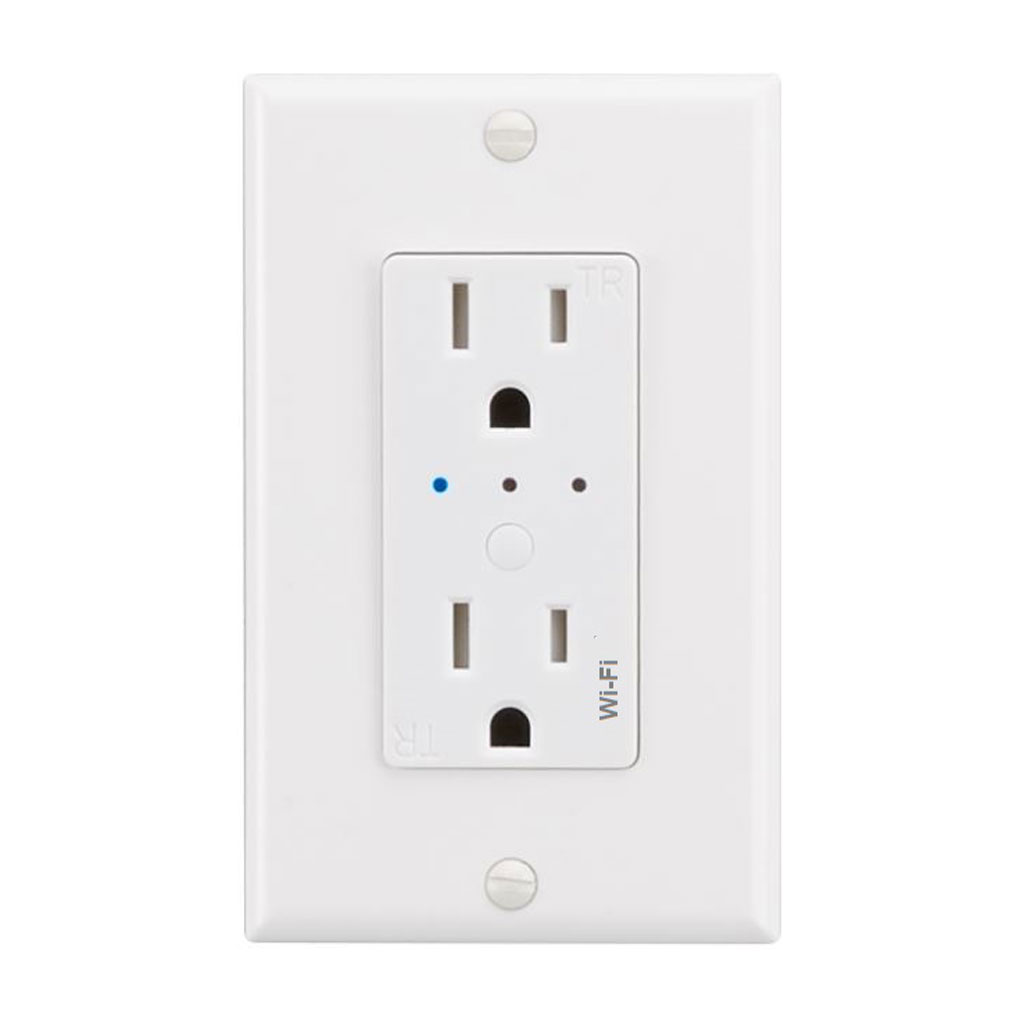 | GPIO # | Component |
| --- | --- |
| GPIO00 | None |
| GPIO01 | None |
| GPIO02 | None |
| GPIO03 | None |
| GPIO04 | LedLink |
| GPIO05 | Button1 |
| GPIO09 | None |
| GPIO10 | None |
| GPIO12 | Relay1 |
| GPIO13 | None |
| GPIO14 | None |
| GPIO15 | None |
| GPIO16 | None |
| FLAG | None |
Configuration (old format, will be converted to new template when applied)
{"NAME":"LITESUN","GPIO":[0,0,0,0,157,17,0,0,21,0,0,0,0],"FLAG":0,"BASE":18}
WARNING:
New Tuya devices have replaced their Wi-Fi module with one incompatible with Tasmota!!!
Tuya-Convert might not be possible for this device since the template was added (2020-01-20).
The remaining leds are not connected to any GPIO. This configuration works exactly as the manufacturer describes the operation of the outlet including the wifi led flashing while connecting to wifi and solid blue once connected.