Connect SmartHome 10W CCT Bulb (CSH-E27WW10W)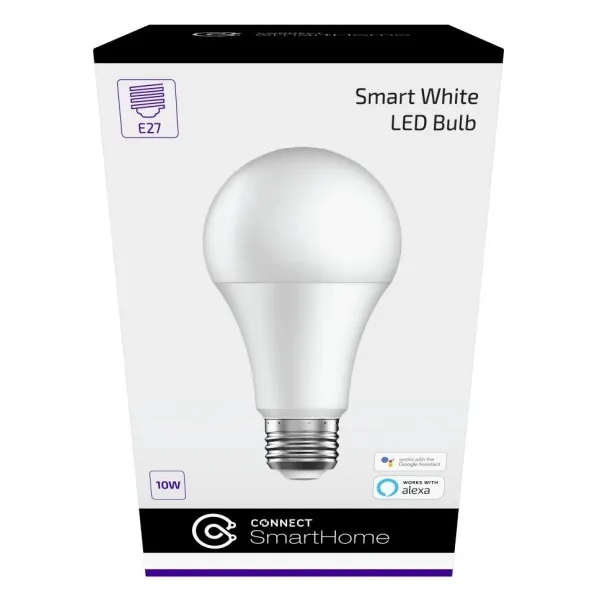 | GPIO # | Component |
| --- | --- |
| GPIO00 | None |
| GPIO01 | None |
| GPIO02 | None |
| GPIO03 | None |
| GPIO04 | None |
| GPIO05 | PWM1 |
| GPIO09 | None |
| GPIO10 | None |
| GPIO12 | None |
| GPIO13 | PWM2 |
| GPIO14 | None |
| GPIO15 | None |
| GPIO16 | None |
| FLAG | None |
Configuration (old format, will be converted to new template when applied)
{"NAME":"CSH-E27WW10W","GPIO":[0,0,0,0,0,37,0,0,0,38,0,0,0],"FLAG":0,"BASE":18}
WARNING:
New Tuya devices have replaced their Wi-Fi module with one incompatible with Tasmota!!!
Tuya-Convert might not be possible for this device since the template was added (2020-07-19).
User's guide: https://www.connectsmarthome.com.au/guides/lights/CSH%20User%20Manual%20-%20E27%20B22.pdf
The photographs on the manufacturer website show 900 lumens, but in store the boxes say 1000 lumens.
In order to put the device into pairing mode (rapid flashing), it was necessary to use official the TuyaSmart app to reset & wipe it.