Emporia Power Monitoring Plug (EMS01)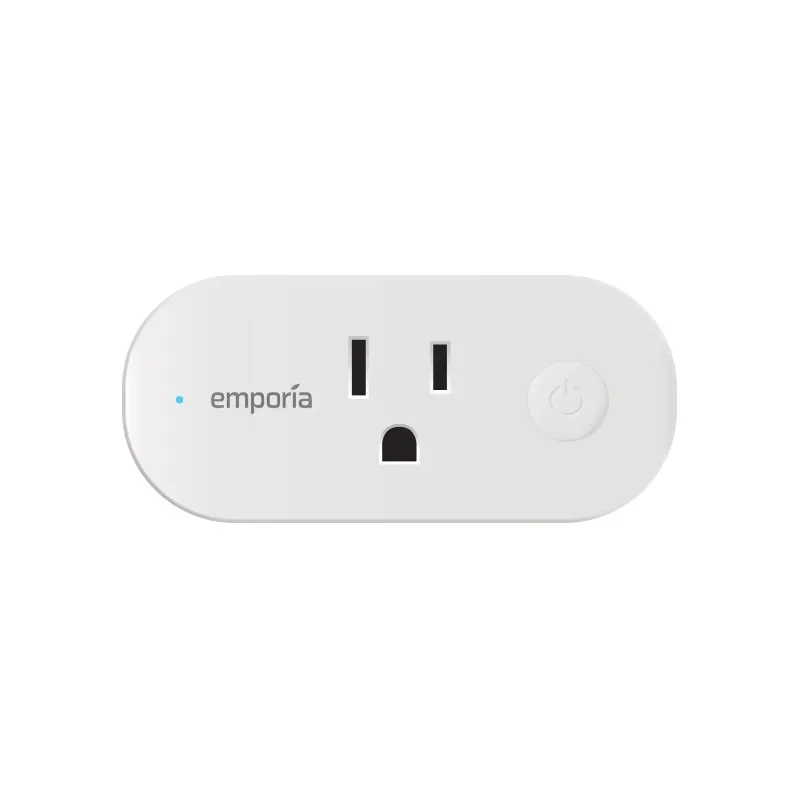 | GPIO # | Component |
| --- | --- |
| GPIO00 | None |
| GPIO01 | None |
| GPIO02 | None |
| GPIO03 | Led 2 |
| GPIO04 | Relay 1 |
| GPIO05 | BL0937 CF |
| GPIO09 | None |
| GPIO10 | None |
| GPIO12 | HLWBL SELi |
| GPIO13 | Button 1 |
| GPIO14 | HLWBL CF1 |
| GPIO15 | Led 1 |
| GPIO16 | None |
| GPIO17 | None |
{"NAME":"Emporia EMS01","GPIO":[0,0,0,289,224,2720,0,0,2624,32,2656,288,0,0],"FLAG":0,"BASE":18}
For more accurate energy consumption measurements this device requires
power monitoring calibration
.
Device design is similar to Aoycocr Power Monitoring Plug X10S. Opened the unit by separating glued together plastic parts of the shell, then soldered 5 wires to the following points:
Main PCB U2 pin 1 (ground)
Main PCB U2 pin 2 (+3.3V)
Main PCB LED1 anode, closest to D1 (RXD)
Daughterboard U2 pin 26 (TXD)
Daughterboard U2 pin 15 (GPIO0)
Connected power and serial lines, grounded GPIO0, and was able to read the flash and program tasmota.bin.