Energizer Power Monitoring Plug (EIE3-1001-WHT)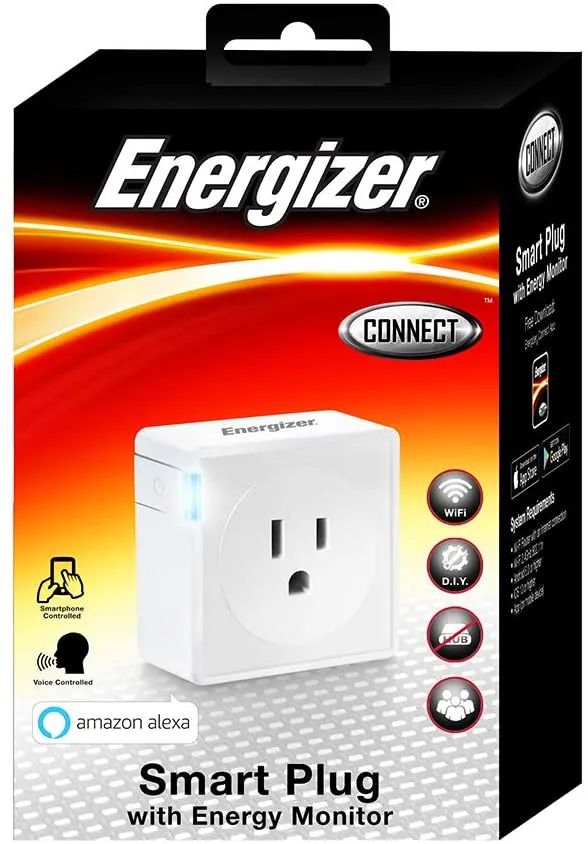 | GPIO # | Component |
| --- | --- |
| GPIO00 | Button 1 |
| GPIO01 | None |
| GPIO02 | PWM_i 1 |
| GPIO03 | None |
| GPIO04 | HLW8012 CF |
| GPIO05 | HLWBL CF1 |
| GPIO09 | None |
| GPIO10 | None |
| GPIO12 | HLWBL SELi |
| GPIO13 | PWM_i 3 |
| GPIO14 | Relay 1 |
| GPIO15 | None |
| GPIO16 | PWM_i 2 |
| GPIO17 | None |
{"NAME":"Energizer EIE3-1001-WHT","GPIO":[32,0,448,0,2688,2656,0,0,2624,450,224,0,449,0],"FLAG":0,"BASE":18}
For more accurate energy consumption measurements this device requires
power monitoring calibration
.
This plug was not flashable via tuya-convert, but it does come apart fairly easily.
There is a single "triangle" screw between the hot and neutral male plug prongs, and then the edges of the plug pry open fairly easily; there didn't seem to be any adhesive - just a friction fit.
The plug uses a TYWE3S (https://tasmota.github.io/docs/devices/TYWE3S/) chip, but the 3v3 is not easily accessible, so you need to solder onto a pad on the opposite side.
Pinout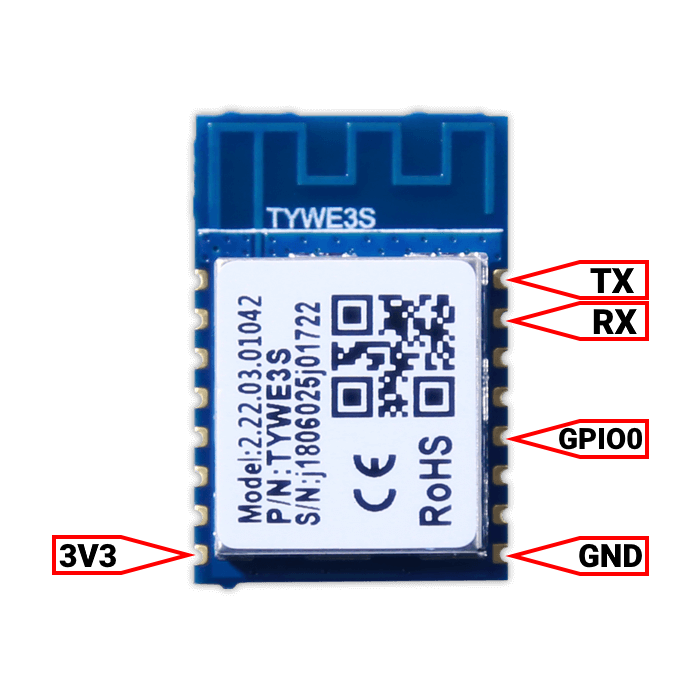 .