Fitop 9W RGBCCT Bulb (SQPA6007-A)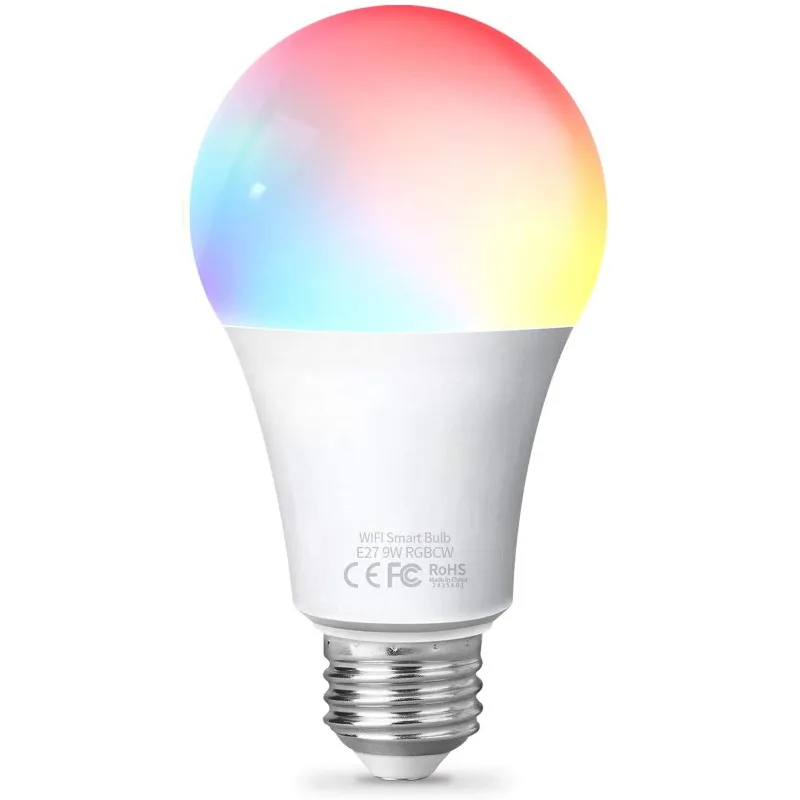 | GPIO # | Component |
| --- | --- |
| GPIO00 | None |
| GPIO01 | None |
| GPIO02 | None |
| GPIO03 | None |
| GPIO04 | PWM1 |
| GPIO05 | PWM4 |
| GPIO09 | None |
| GPIO10 | None |
| GPIO12 | PWM2 |
| GPIO13 | PWM5 |
| GPIO14 | PWM3 |
| GPIO15 | None |
| GPIO16 | None |
| FLAG | User |
Configuration (old format, will be converted to new template when applied)
{"NAME":"E27RGBCCT9w","GPIO":[0,0,0,0,37,40,0,0,38,41,39,0,0],"FLAG":15,"BASE":18}
WARNING:
New Tuya devices have replaced their Wi-Fi module with one incompatible with Tasmota!!!
Tuya-Convert might not be possible for this device since the template was added (2020-03-21).
Tuya-convert flash is not possible any more.
Manufacturer has started using the WB3L SoC. Running ESP Firmware is not possible anymore.
Device is hard to impossible to open since the bulb has a solid matal body inside.