Gosund P1 Power Monitoring Power Strip (P1)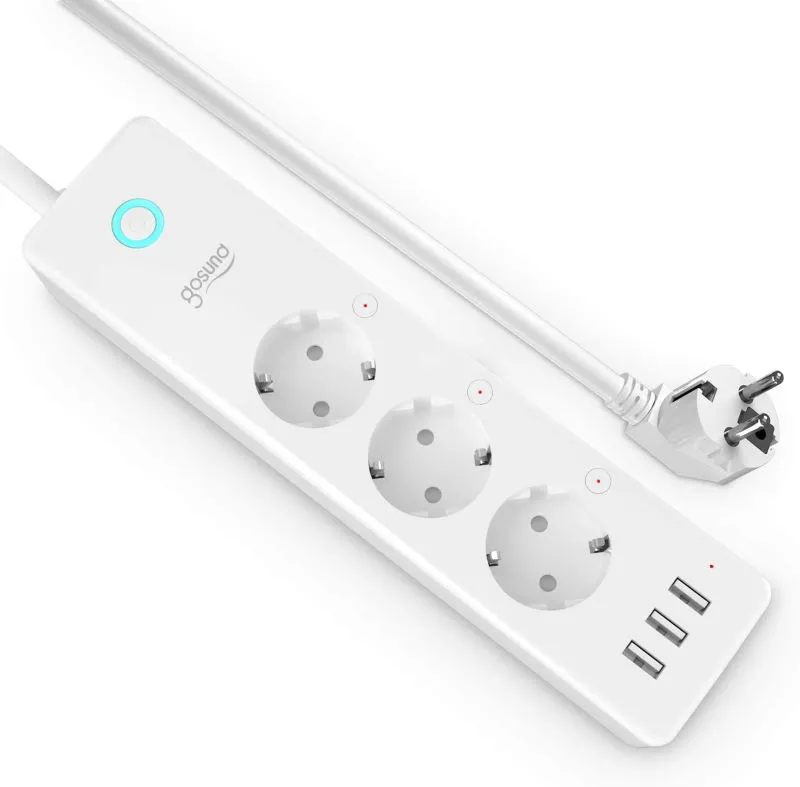 | GPIO # | Component |
| --- | --- |
| GPIO00 | None |
| GPIO01 | CSE7766 Tx |
| GPIO02 | LedLink |
| GPIO03 | CSE7766 Rx |
| GPIO04 | None |
| GPIO05 | Relay_i 4 |
| GPIO09 | None |
| GPIO10 | None |
| GPIO12 | Relay 2 |
| GPIO13 | Relay 3 |
| GPIO14 | Relay 1 |
| GPIO15 | None |
| GPIO16 | Button 4 |
| GPIO17 | ADC Input 1 |
{"NAME":"Gosund_P1","GPIO":[0,3072,544,3104,0,259,0,0,225,226,224,0,35,4704],"FLAG":0,"BASE":18}
For more accurate energy consumption measurements this device requires
power monitoring calibration
.
Use code BLAKADDER23 when buying from mediarath.de Tasmota category and a minimum order value of 50€ for a 10% discount. The code is valid until end of 2023.
WARNING: New Tuya devices have replaced their Wi-Fi module with one incompatible with Tasmota!!!
Tuya-Convert might not be possible for this device since the template was added (2020-04-18).


With this template the Main device button is used to control the on/off of the USB ports
3 analog buttons also need a rule to control the relays, I've used range because the values have been stable.
Rule2 
  ON Analog#A0div10<30 DO Power3 2 BREAK 
  ON Analog#A0div10<60 DO Power2 2 BREAK 
  ON Analog#A0div10<80 DO Power1 2 ENDON


Then enable it with Backlog Rule1 1; Rule2 1; Rule2 5
Serial flash