Gosund WP9 Power Strip (WP9)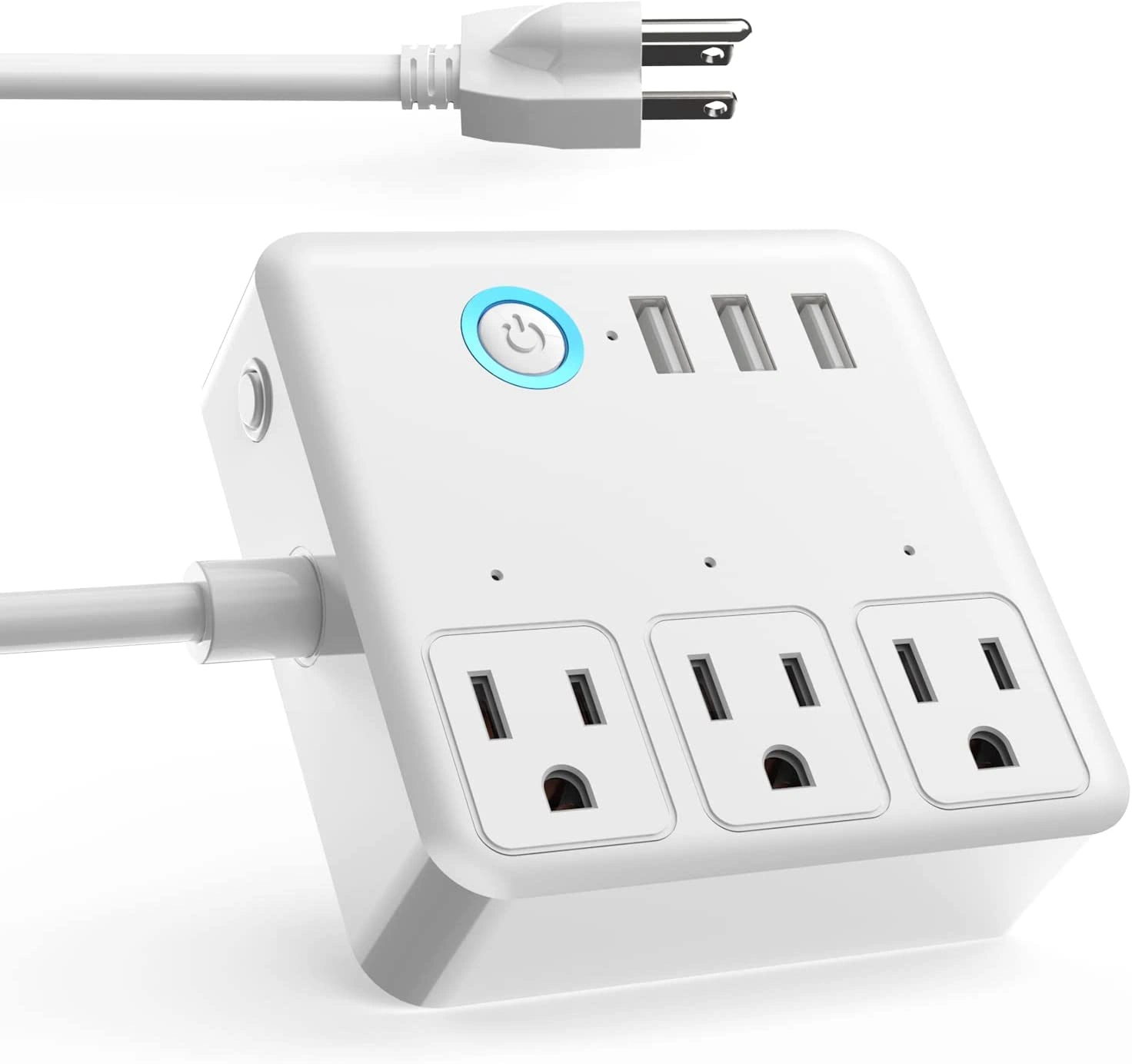 | GPIO # | Component |
| --- | --- |
| GPIO00 | Led1i |
| GPIO01 | Led4 |
| GPIO02 | Led3 |
| GPIO03 | Led2 |
| GPIO04 | None |
| GPIO05 | Relay1 |
| GPIO09 | None |
| GPIO10 | None |
| GPIO12 | Relay3 |
| GPIO13 | Relay4 |
| GPIO14 | Relay2 |
| GPIO15 | None |
| GPIO16 | Button1 |
| FLAG | None |
Configuration (old format, will be converted to new template when applied)
{"NAME":"Gosund WP9","GPIO":[56,55,54,53,0,21,0,0,23,24,22,0,17],"FLAG":0,"BASE":18}
This device now comes with a Wi-Fi module incompatible with Tasmota
WARNING:
New Tuya devices have replaced their Wi-Fi module with one incompatible with Tasmota!!!
Tuya-Convert might not be possible for this device since the template was added (2020-08-03).
Warning! Do not buy this product!
Was able to flash with 5 aligator clips (no soldering) RX/TX/GPIO0 route to PCB edge/pad with labels. Gnd/3.3 and be clipped from pins found between chip and regulator. Need triangle screw heads (torex can work). NOTE however, this product was found to have a hot/neutral reverse issue on the middle and right power outlets. This is a design issue on the PCB itself so not a one-off. Unsafe product should not be purchased!