iGET Security Power Monitoring Plug (DP16)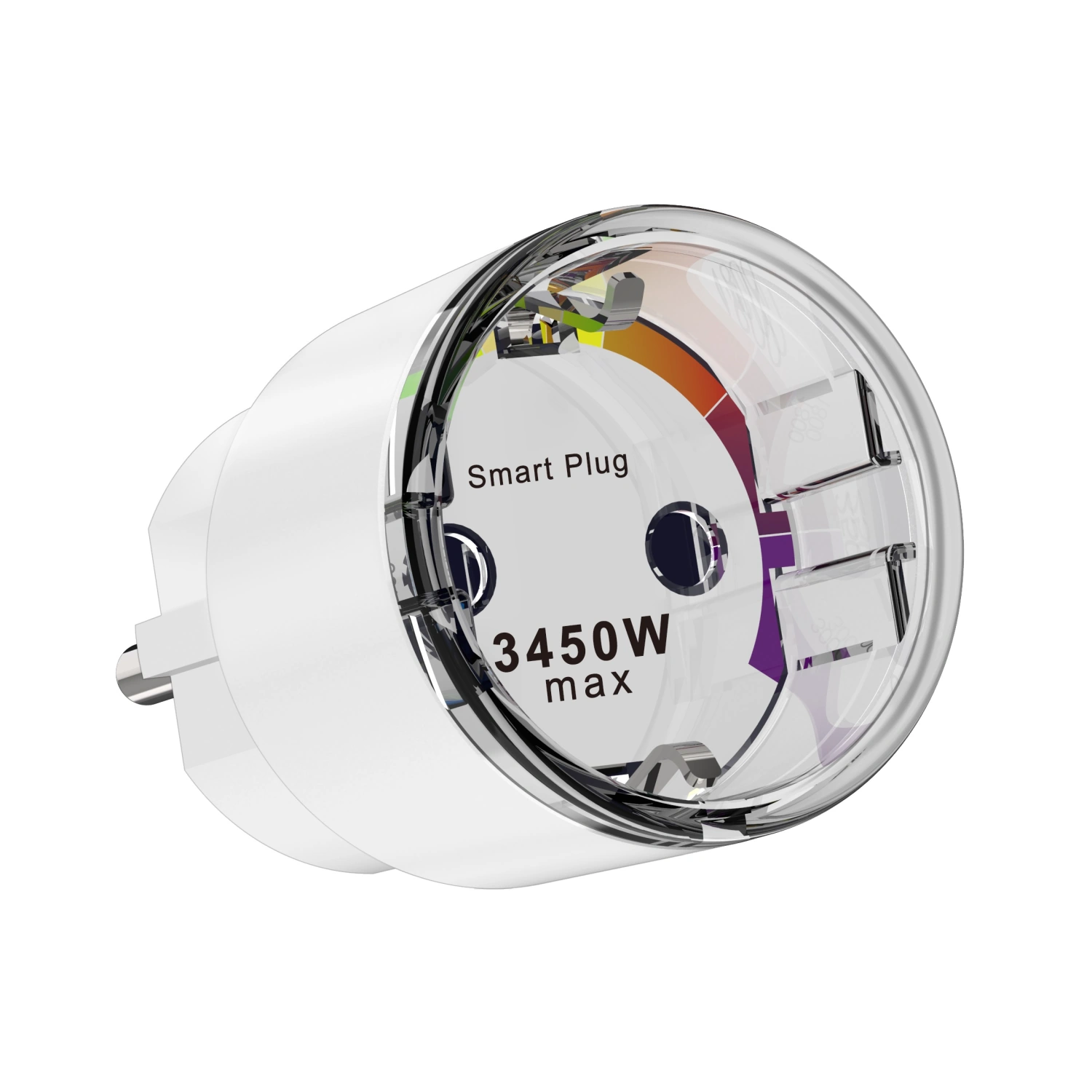 | GPIO # | Component |
| --- | --- |
| GPIO00 | Led_i 1 |
| GPIO01 | User |
| GPIO02 | LedLinki |
| GPIO03 | User |
| GPIO04 | HLWBL CF1 |
| GPIO05 | BL0937 CF |
| GPIO09 | None |
| GPIO10 | None |
| GPIO12 | HLWBL SELi |
| GPIO13 | Button 1 |
| GPIO14 | None |
| GPIO15 | Relay 1 |
| GPIO16 | None |
| GPIO17 | None |
{"NAME":"iGET Security DP16","GPIO":[320,1,576,1,2656,2720,0,0,2624,32,0,224,0,0],"FLAG":0,"BASE":45}
For more accurate energy consumption measurements this device requires
power monitoring calibration
.
WARNING:
New Tuya devices have replaced their Wi-Fi module with one incompatible with Tasmota!!!
Tuya-Convert might not be possible for this device since the template was added (2022-10-07).
This template is the same as published on products: BlitzWolf SHP6 15A Power Monitoring Plug (BW-SHP6) or Gosund Power Monitoring Plug (EP2). The device requires proper power calibration. In this configuration, in case the power plug is on - the red light shine. Blue light is shining when the plug is not connected to the network. In case you want to have the blue light to indicate a power state, then interchange GPIO0 and GPIO2 values. The product is mainly sold in Czech and Slovak republic.