iGET Security RGBW Bulb (DP23)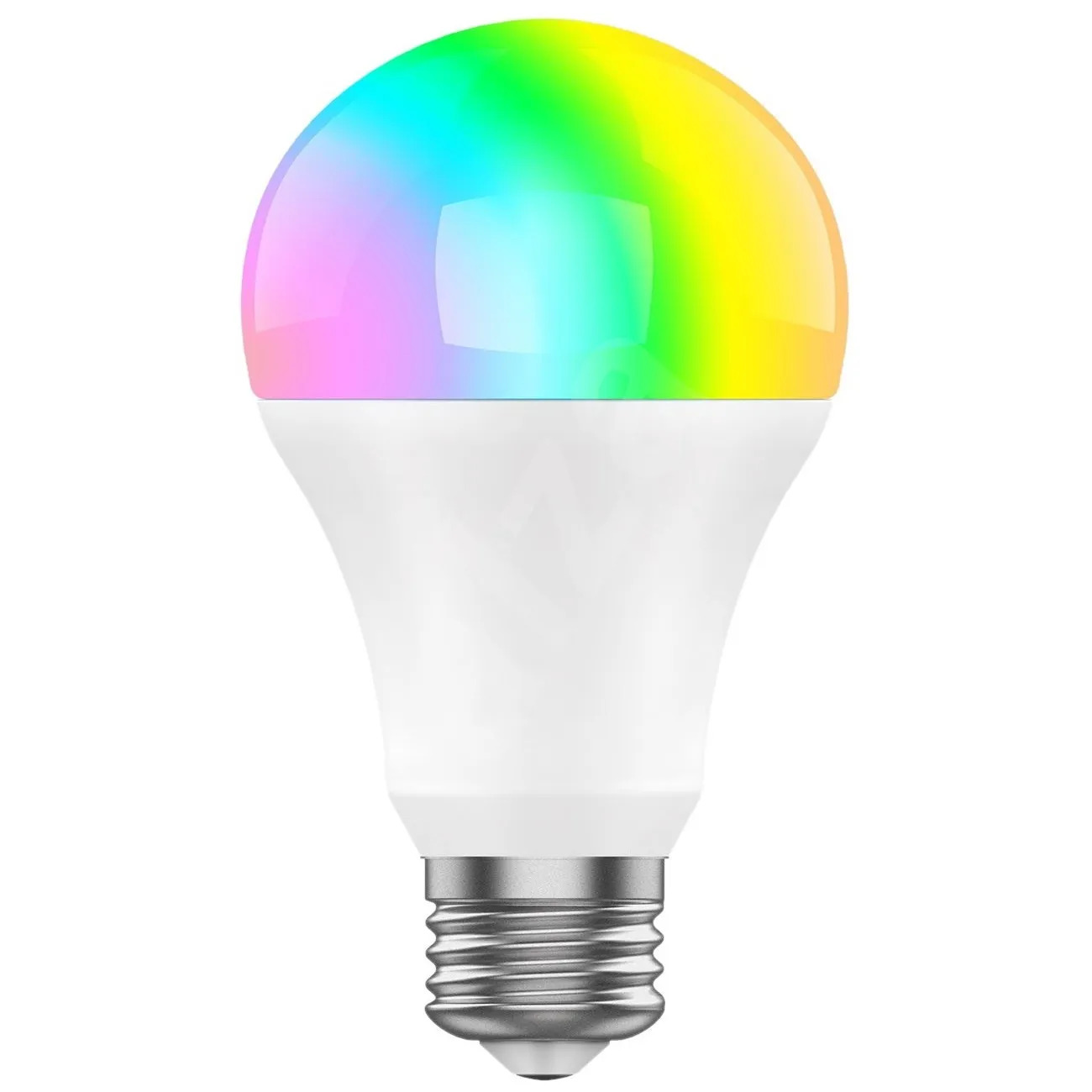 | GPIO # | Component |
| --- | --- |
| GPIO00 | None |
| GPIO01 | None |
| GPIO02 | None |
| GPIO03 | None |
| GPIO04 | PWM 4 |
| GPIO05 | None |
| GPIO09 | None |
| GPIO10 | None |
| GPIO12 | PWM 1 |
| GPIO13 | PWM 2 |
| GPIO14 | PWM 3 |
| GPIO15 | None |
| GPIO16 | PWM 5 |
| GPIO17 | None |
{"NAME":"iGET DP23","GPIO":[0,0,0,0,419,0,0,0,416,417,418,0,420,0],"FLAG":0,"BASE":18}
See
Tasmota documentation
on how to configure RGBW lights to your needs.
WARNING: New Tuya devices have replaced their Wi-Fi module with one incompatible with Tasmota!!!
Tuya-Convert might not be possible for this device since the template was added (2021-09-23).


The Gosund WB4 template worked perfectly. (Took a guess, since the ESP8266EX PCB contains two things, first a pcb name CUCO_Z1_V1.2(ESP8266) And, below a sticker with a qr code for the serial number, and a printed product number+serial number, and the text "Model: WB4" on it.) The PCBs aren't really accessible, the main cable prevents you from fully taking them out. The box and product itself don't contain branding, and the box has a different product name on it. The top of the box has "Wireless Smart LED Bulb", the bottom has DSB01A as the model.