KinCony IR+RF 4 Channel Relay Board (KC868-A4)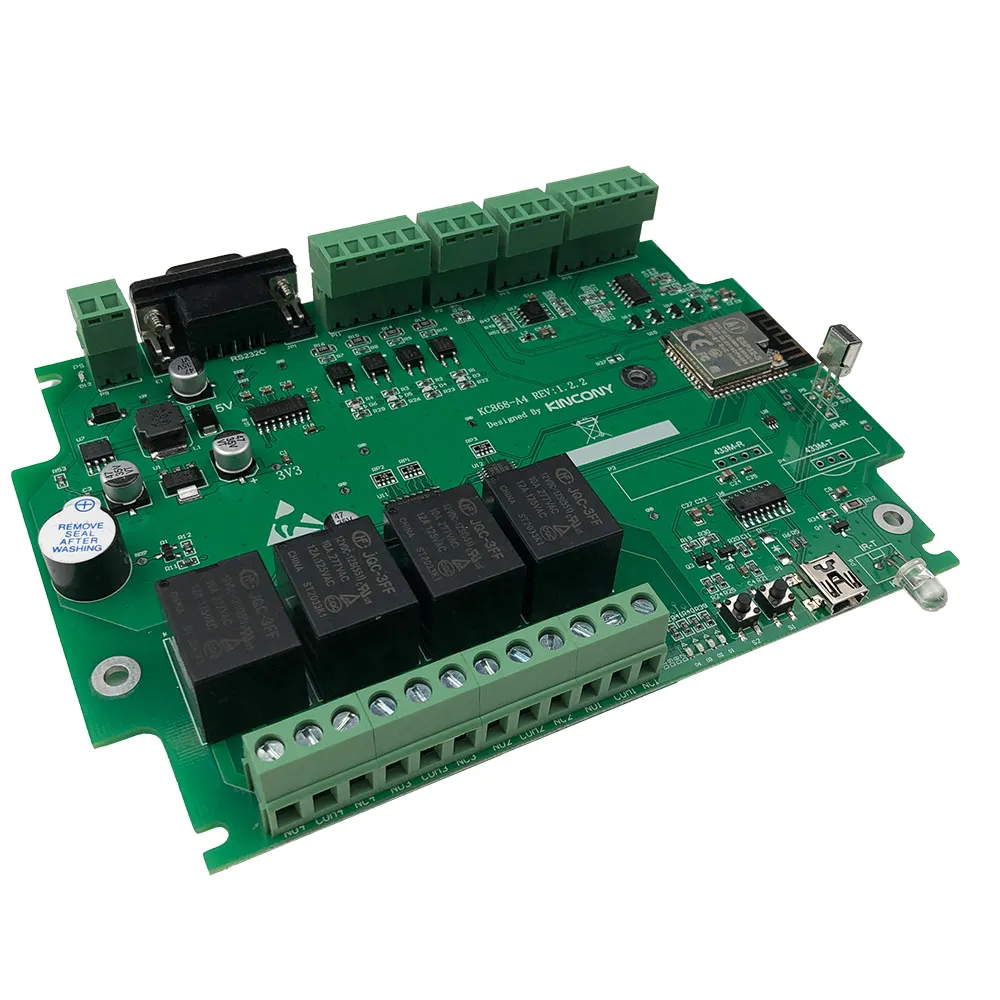 | GPIO # | Component |
| --- | --- |
| GPIO00 | Button 1 |
| GPIO01 | None |
| GPIO02 | Relay 4 |
| GPIO03 | None |
| GPIO04 | Relay 1 |
| GPIO05 | Relay 2 |
| GPIO09 | None |
| GPIO10 | None |
| GPIO12 | None |
| GPIO13 | DS18x20 |
| GPIO14 | User |
| GPIO15 | Relay 3 |
| GPIO16 | None |
| GPIO17 | None |
| GPIO18 | Buzzer |
| GPIO19 | RFrecv |
| GPIO20 | None |
| GPIO21 | RFSend |
| GPIO22 | IRsend |
| GPIO23 | IRrecv |
| GPIO24 | None |
| GPIO25 | User |
| GPIO26 | User |
| GPIO27 | User |
| GPIO6 | None |
| GPIO7 | None |
| GPIO8 | None |
| GPIO11 | None |
| GPIO32 | ADC Input 3 |
| GPIO33 | ADC Input 4 |
| GPIO34 | ADC Input 1 |
| GPIO35 | ADC Input 2 |
| GPIO36 | User |
| GPIO37 | None |
| GPIO38 | None |
| GPIO39 | User |
{"NAME":"KC868-A4","GPIO":[32,0,227,0,224,225,0,0,0,1312,1,226,0,0,480,1152,0,1120,1056,1088,0,1,1,1,0,0,0,0,4706,4707,4704,4705,1,0,0,1],"FLAG":0,"BASE":1}
Use the mini USB port to flash the device.
Terminals marked DA1 and DA2 are DAC GPIO's 25 and 26 which can be controlled using Berry gpio.dac_voltage.
Digital inputs are optocoupler isolated. RF433 receiver and transmitter come only in some bundles.
Button marked S2 is a bit fussy when trying to use multi-press, adjust if needed using ButtonDebounce.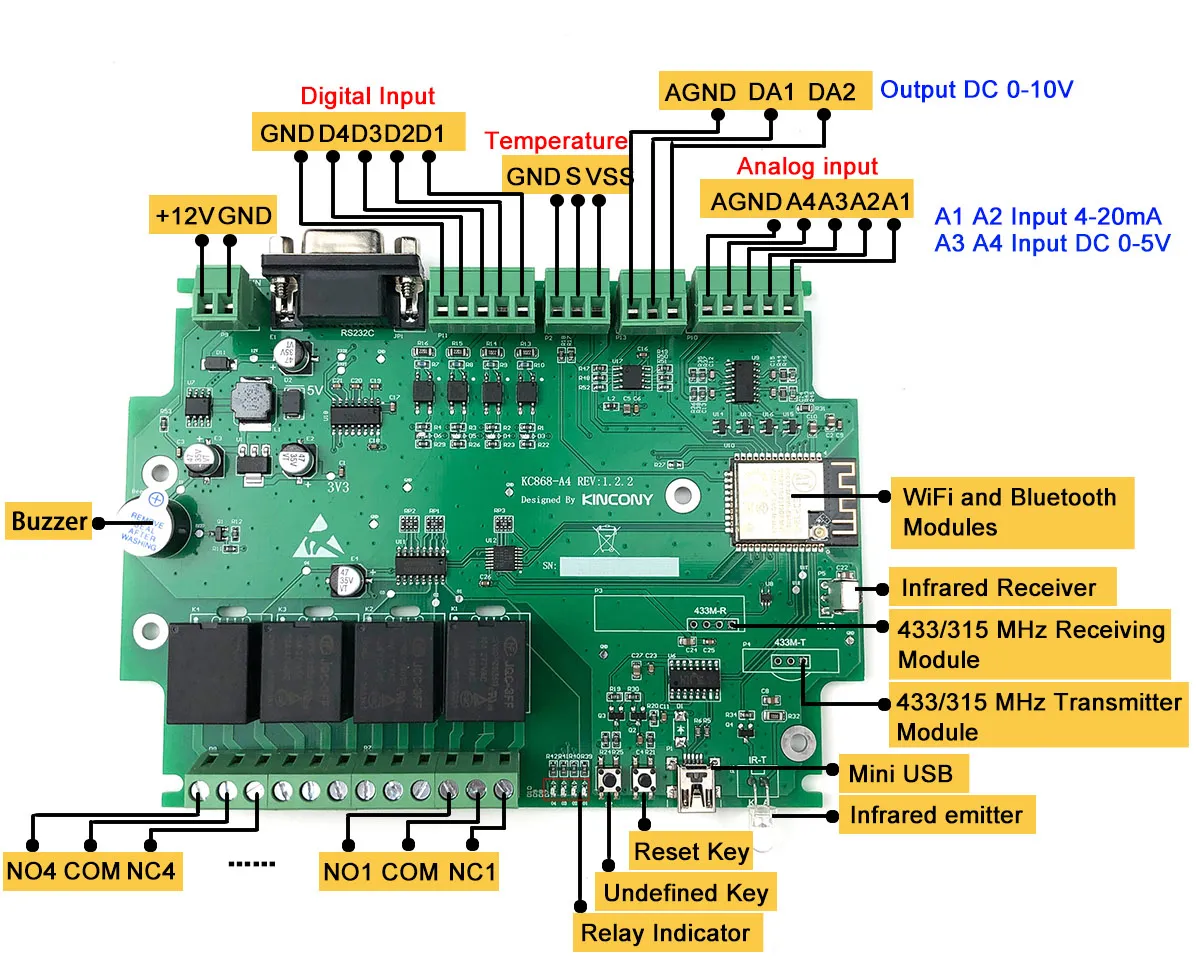 KinCony forums have examples and demos of all the functions with various firmware