LifeSmart Cololight PRO Hexagonal RGBIC LED (LS166)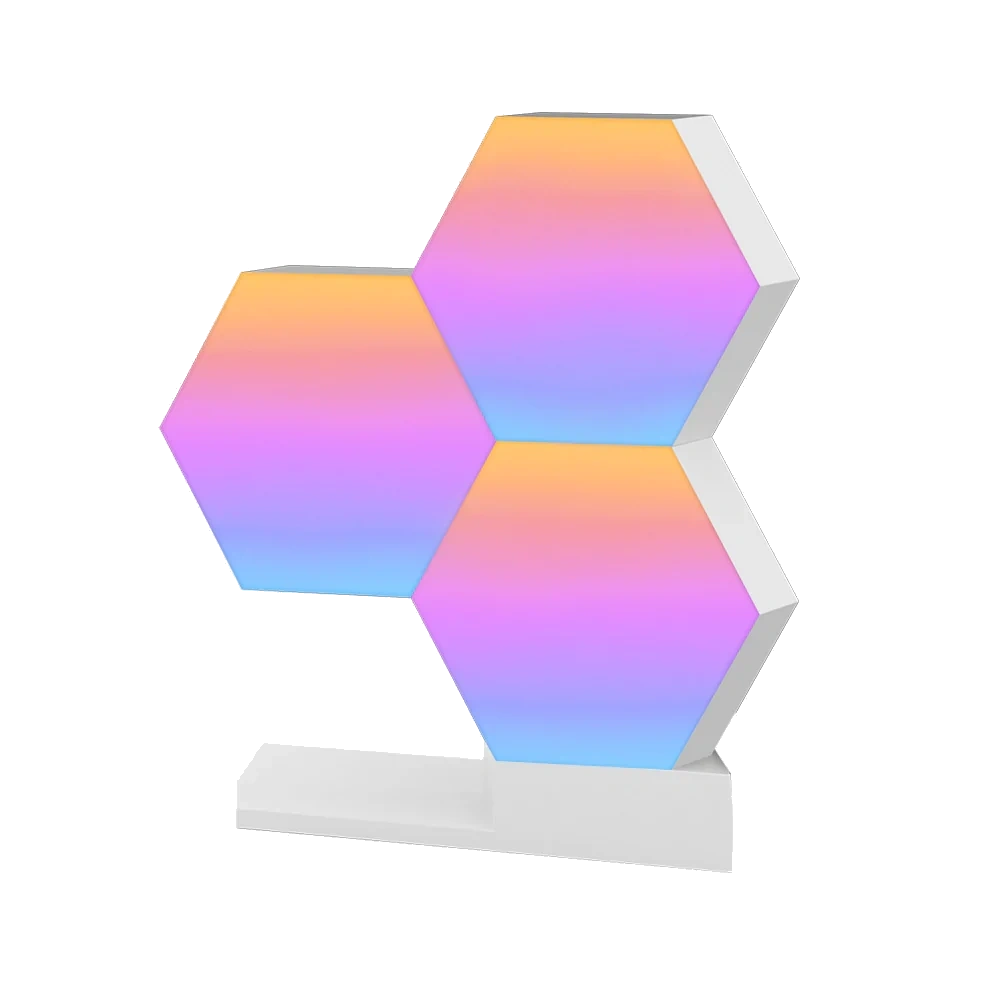 | GPIO # | Component |
| --- | --- |
| GPIO00 | None |
| GPIO01 | None |
| GPIO02 | None |
| GPIO03 | None |
| GPIO04 | Button 1 |
| GPIO05 | None |
| GPIO09 | None |
| GPIO10 | None |
| GPIO12 | None |
| GPIO13 | Button 2 |
| GPIO14 | None |
| GPIO15 | None |
| GPIO16 | WS2812 1 |
| GPIO17 | None |
| GPIO18 | None |
| GPIO19 | None |
| GPIO20 | None |
| GPIO21 | None |
| GPIO22 | None |
| GPIO23 | None |
| GPIO24 | None |
| GPIO25 | None |
| GPIO26 | None |
| GPIO27 | None |
| GPIO6 | None |
| GPIO7 | None |
| GPIO8 | None |
| GPIO11 | None |
| GPIO32 | None |
| GPIO33 | ADC Input |
| GPIO34 | None |
| GPIO35 | None |
| GPIO36 | None |
| GPIO37 | None |
| GPIO38 | None |
| GPIO39 | None |
{"NAME":"Cololight PRO","GPIO":[0,0,0,0,32,0,0,0,0,33,0,0,1376,0,0,0,0,0,0,0,0,0,0,0,0,0,0,0,0,4704,0,0,0,0,0,0],"FLAG":0,"BASE":1}
Each hex has 19 LEDs, use Pixels command to set the right number of LEDs.
Microphone is mapped to Analog input but there is no support for sound reactive effects in Tasmota.
Flashing
Use a flat screwdriver to separate the controller shell at the cable entry point. You will need to use force. After that separate the halves with a spudger or something similar that will not damage the plastic.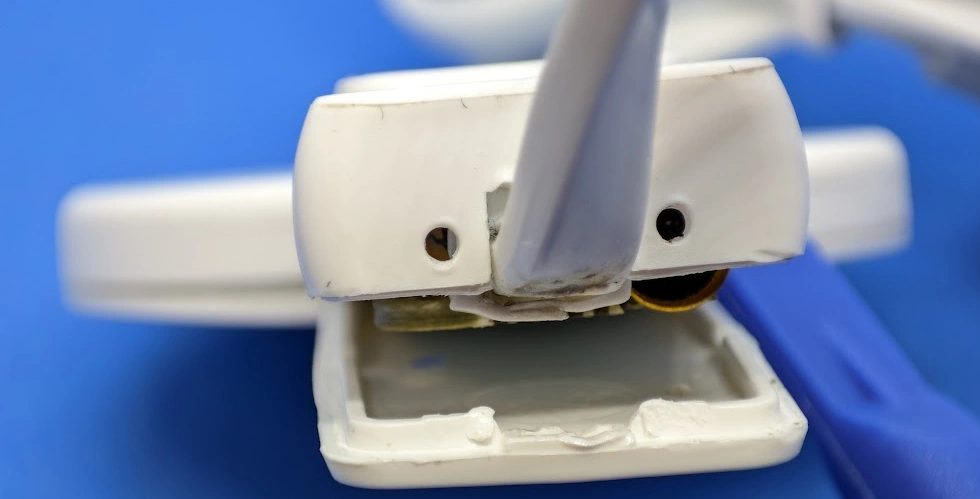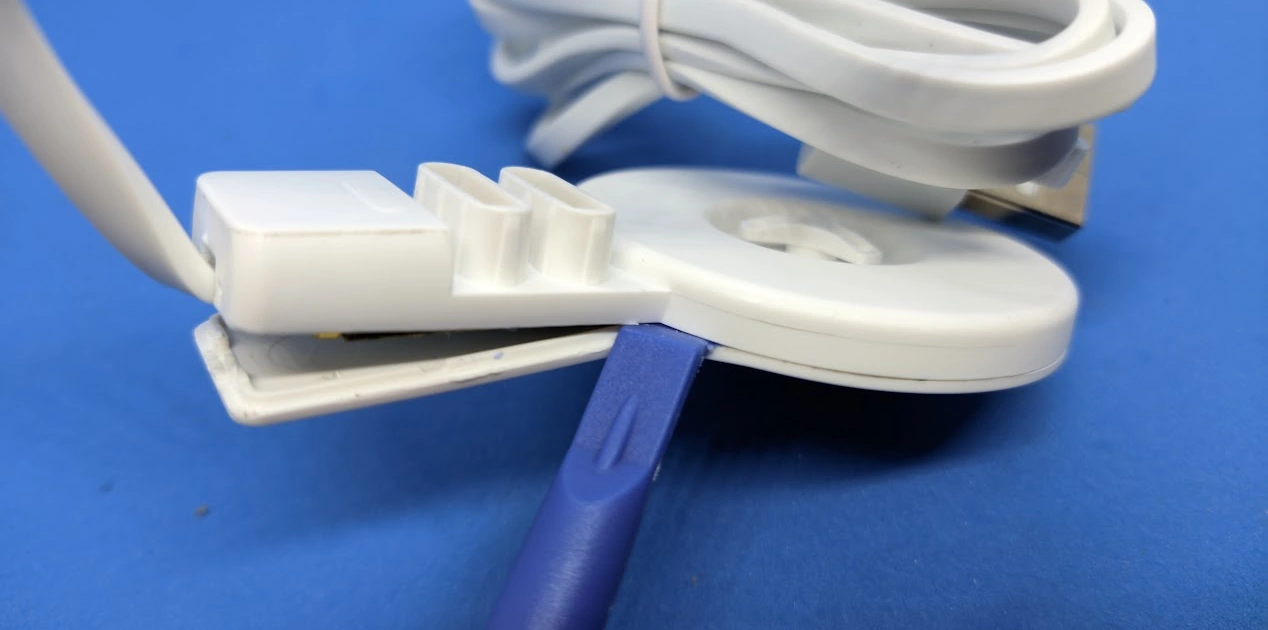 Take out the PCB, the flashing pads are located on the back side.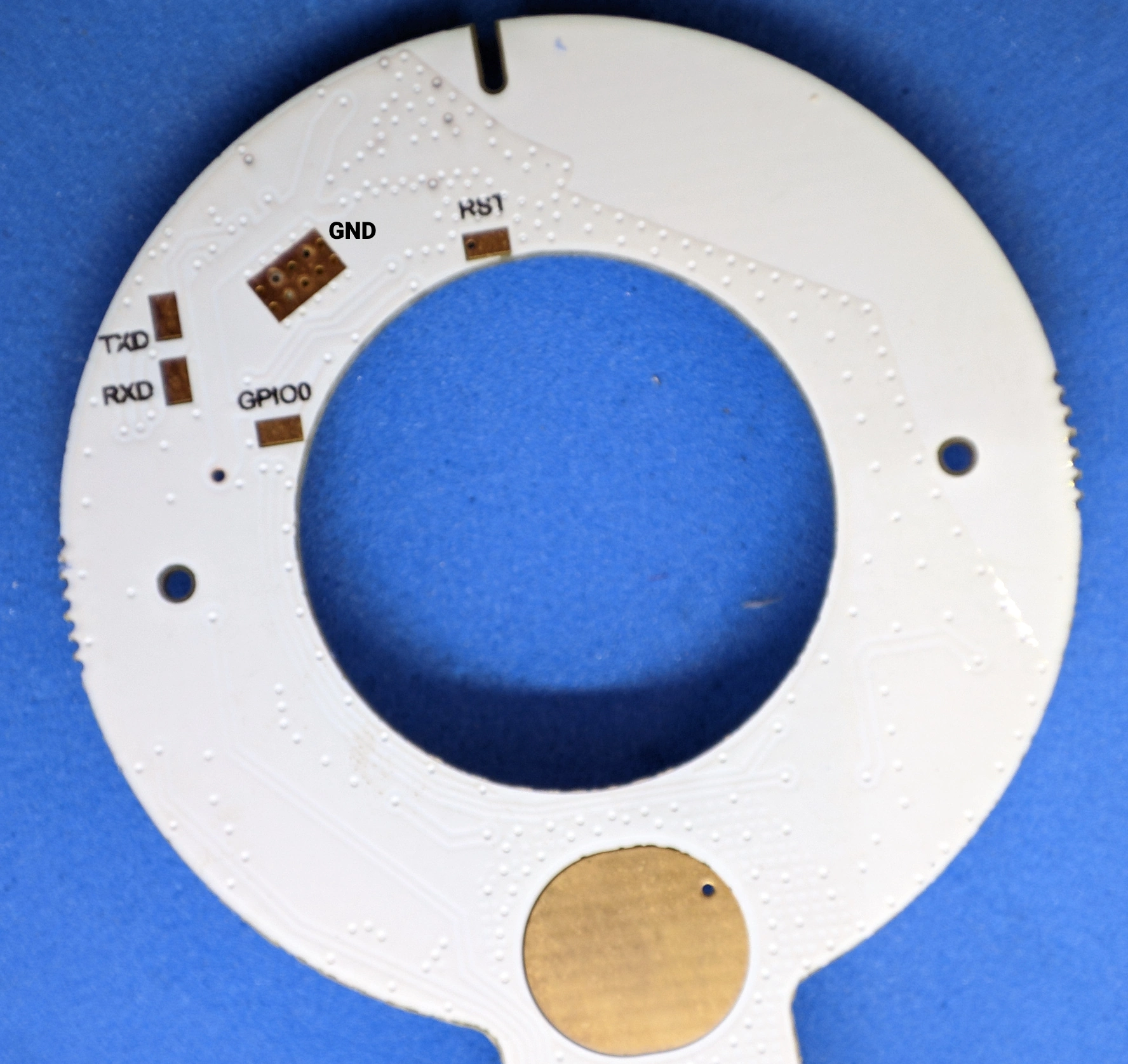 Connect your serial to USB adapter only to TX, RX and GND. Power the controller using its built in cable.