LoraTap SC411WSC-EU RF Remote Curtain Switch (SC411WSC-EU)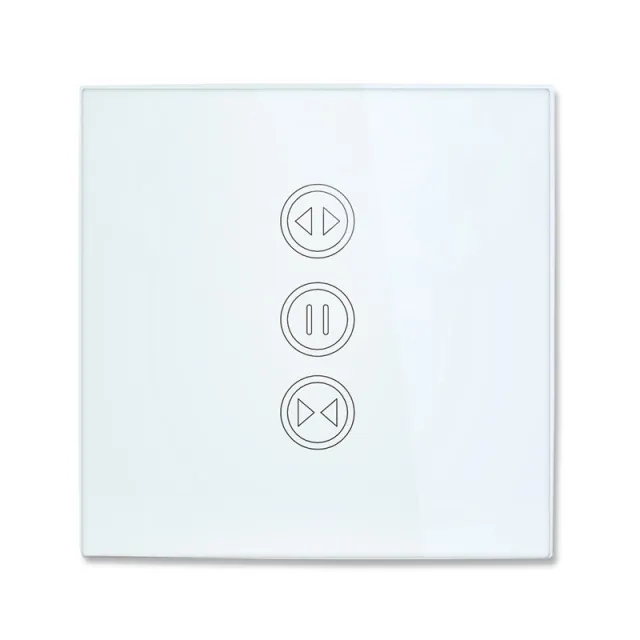 | GPIO # | Component |
| --- | --- |
| GPIO00 | None |
| GPIO01 | None |
| GPIO02 | None |
| GPIO03 | Button3 |
| GPIO04 | Relay3 |
| GPIO05 | Button1 |
| GPIO09 | None |
| GPIO10 | None |
| GPIO12 | Button2 |
| GPIO13 | Relay2 |
| GPIO14 | None |
| GPIO15 | Relay1 |
| GPIO16 | None |
| FLAG | None |
Configuration (old format, will be converted to new template when applied)
{"NAME":"Loratap","GPIO":[0,0,0,19,23,17,0,0,18,22,0,21,0],"FLAG":0,"BASE":18}
Requires configuring
shutter support
.
WARNING: New Tuya devices have replaced their Wi-Fi module with one incompatible with Tasmota!!!
Tuya-Convert might not be possible for this device since the template was added (2020-03-29).


WARNING! LoraTap is using ESP8266 and Realtek Wi-Fi modules on same model devices. Check seller descriptions or contact them before buying!


NOTICE!!! Manufacturer has started using unsupported non-ESP8266 chips recently and this device might not be compatible anymore.
It appears that LoraTap have changed the hardware and the new devices are using an RTL8710BN which won't work with Tasmota.
Issue reported 20th Nov 2020.