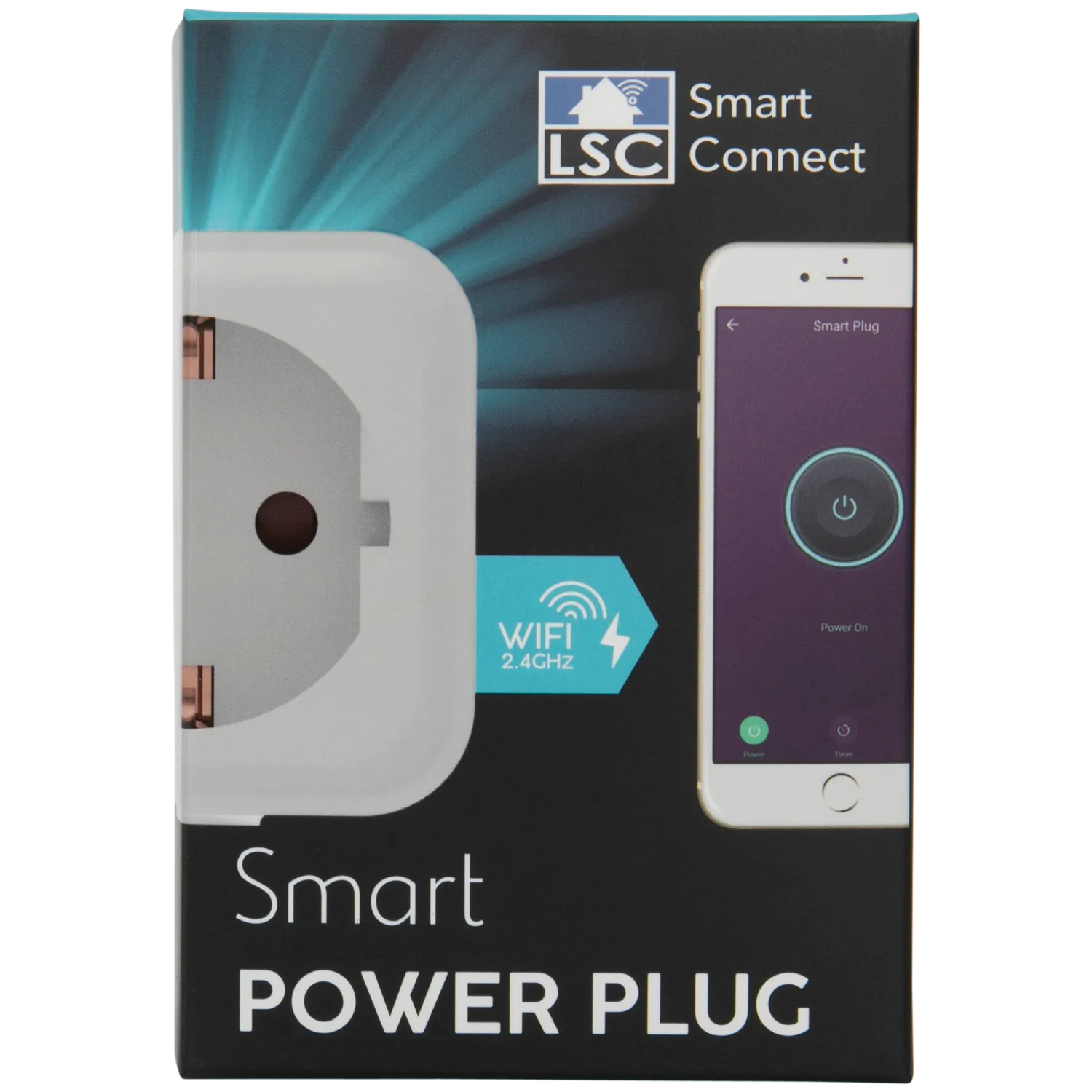 | GPIO # | Component |
| --- | --- |
| GPIO00 | None |
| GPIO01 | None |
| GPIO02 | None |
| GPIO03 | None |
| GPIO04 | Led1i |
| GPIO05 | None |
| GPIO09 | None |
| GPIO10 | None |
| GPIO12 | Relay1 |
| GPIO13 | Button1 |
| GPIO14 | None |
| GPIO15 | None |
| GPIO16 | None |
| FLAG | None |
Configuration (old format, will be converted to new template when applied)
{"NAME":"LSC Smart Plug","GPIO":[0,0,0,0,56,0,0,0,21,17,0,0,0],"FLAG":0,"BASE":18}
This device now comes with a Wi-Fi module incompatible with Tasmota
WARNING:
New Tuya devices have replaced their Wi-Fi module with one incompatible with Tasmota!!!
Tuya-Convert might not be possible for this device since the template was added (2020-01-19).
Warning
The v2.0 is not easily opened as it contains no screws anymore.
LSC changed the hardware without updating the model number. As of August 2020 it doesn't contain an ESP module anymore and it cannnot be flashed with Tasmota anymore.