Mirabella Genio 9W RGBCCT Downlight (I002741)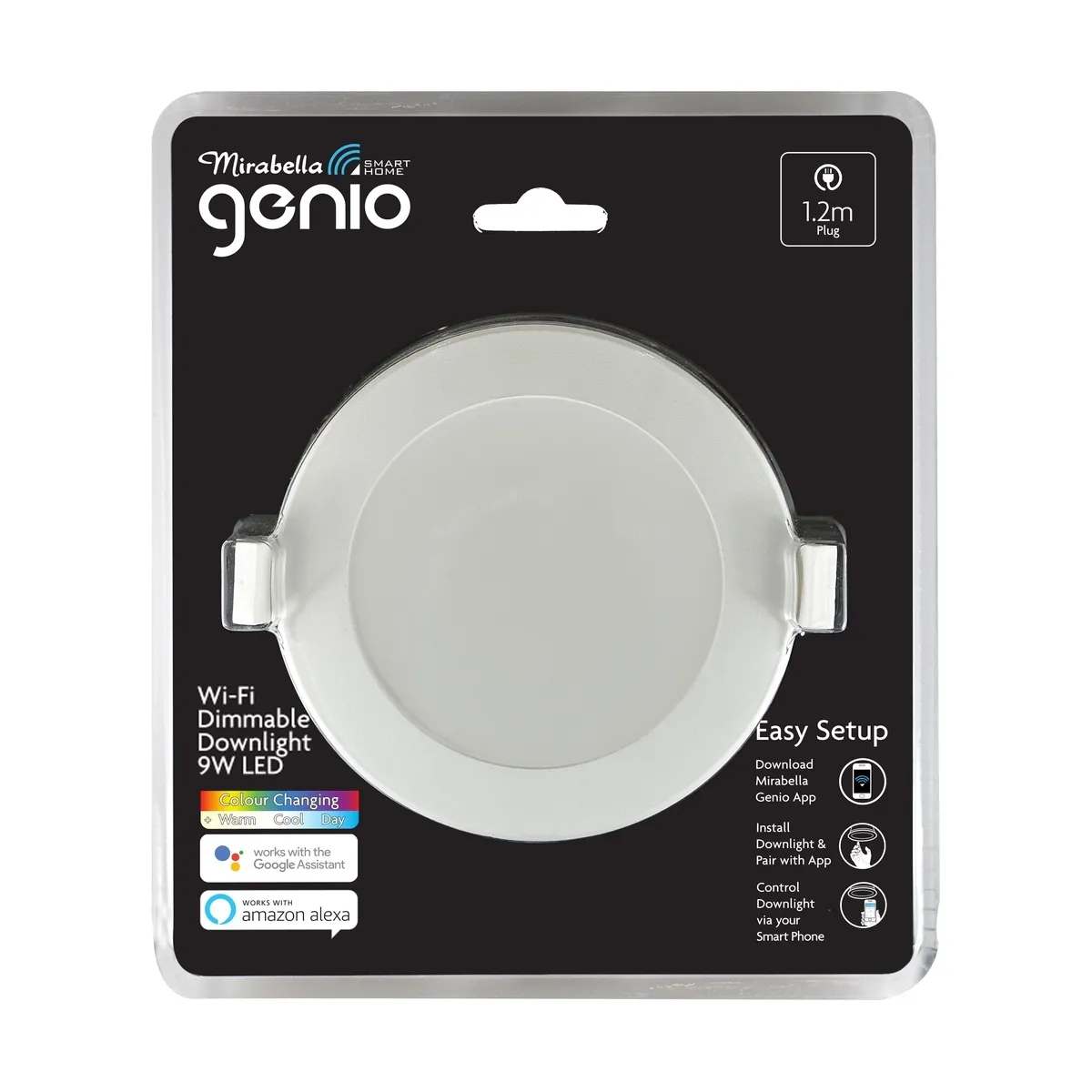 | GPIO # | Component |
| --- | --- |
| GPIO00 | None |
| GPIO01 | None |
| GPIO02 | None |
| GPIO03 | None |
| GPIO04 | None |
| GPIO05 | None |
| GPIO09 | None |
| GPIO10 | None |
| GPIO12 | SM2135 CLK |
| GPIO13 | None |
| GPIO14 | SM2135 DAT |
| GPIO15 | None |
| GPIO16 | None |
| FLAG | None |
Configuration (old format, will be converted to new template when applied)
{"NAME":"GenioDLightCCT","GPIO":[0,0,0,0,0,0,0,0,180,0,181,0,0],"FLAG":0,"BASE":18}
Alternative template requires SetOption37 24 to work properly.
This is specifically for the RGB+CCT variant (Can do both RGB and cool to warm white). The template for the CCT variant is here
Flashed wirelessly using Tuya-Convert
Tuya-Convert might not be possible for this device if the manufacturer started using newest Tuya firmware since this template was published.