Nous A1 Power Monitoring Plug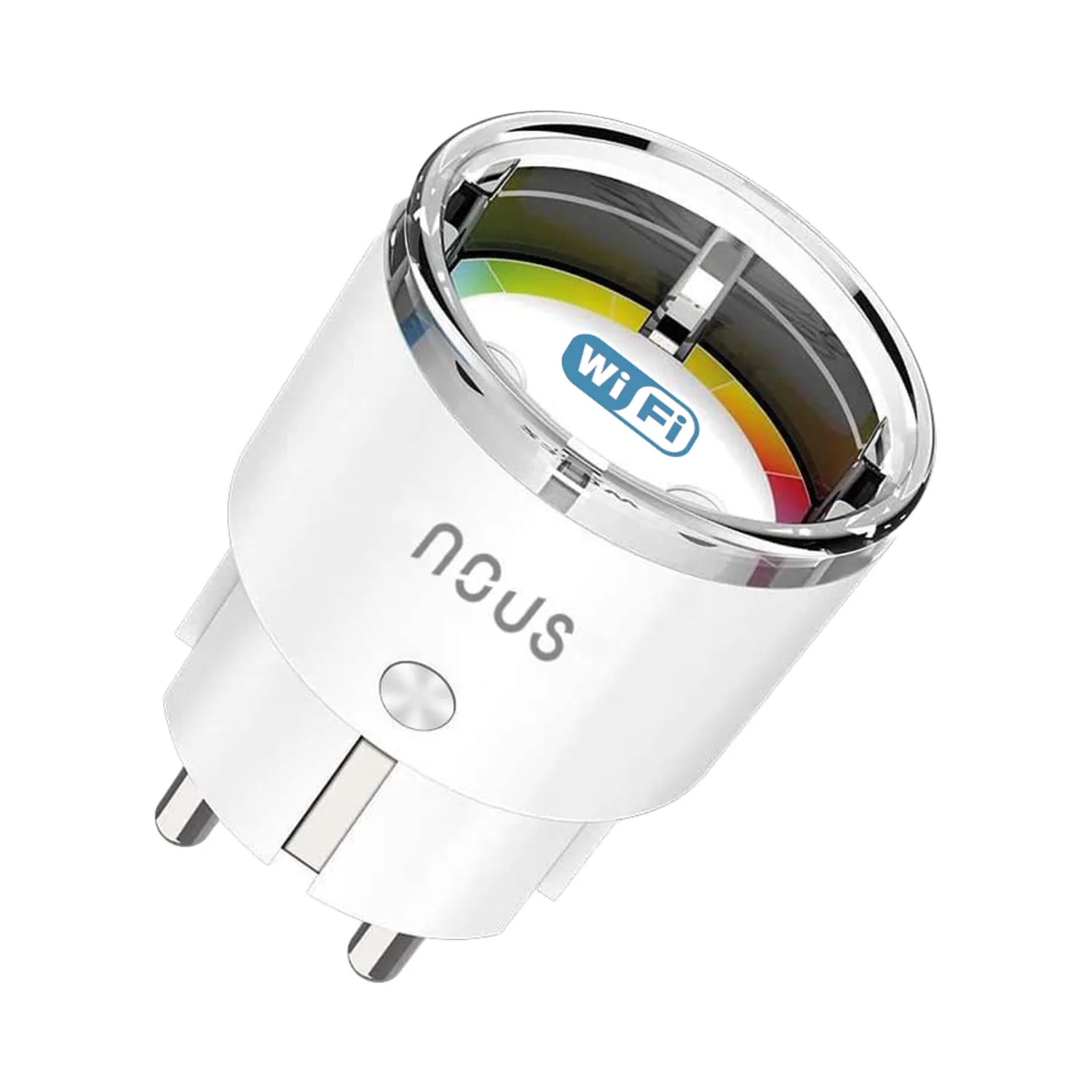 | GPIO # | Component |
| --- | --- |
| GPIO00 | Led_i 1 |
| GPIO01 | None |
| GPIO02 | LedLinki |
| GPIO03 | None |
| GPIO04 | HLWBL CF1 |
| GPIO05 | BL0937 CF |
| GPIO09 | None |
| GPIO10 | None |
| GPIO12 | HLWBL SELi |
| GPIO13 | Button 1 |
| GPIO14 | None |
| GPIO15 | Relay 1 |
| GPIO16 | None |
| GPIO17 | None |
{"NAME":"NOUS A1","GPIO":[320,0,576,0,2656,2720,0,0,2624,32,0,224,0,0],"FLAG":0,"BASE":45}
For more accurate energy consumption measurements this device requires
power monitoring calibration
.
WARNING:
New Tuya devices have replaced their Wi-Fi module with one incompatible with Tasmota!!!
Tuya-Convert might not be possible for this device since the template was added (2020-12-23).
The device is flashing friendly designed. To access the pins remove the screw; accessible from the bottom.

Now remove the top from the device.

Remove the antenna cable.

Loose the screws in both "holes", to allow separation of internal device and case. Even the pins are already accessible, it might be easier to have the case removed.

Lift the internal device gently with a screwdriver or other fitting tool. Watch out for the antenna (!) at the side.

Pin Layout