Novostella 7W 600lm RGBCCT Bulb (UT55505-RGBCW-EU)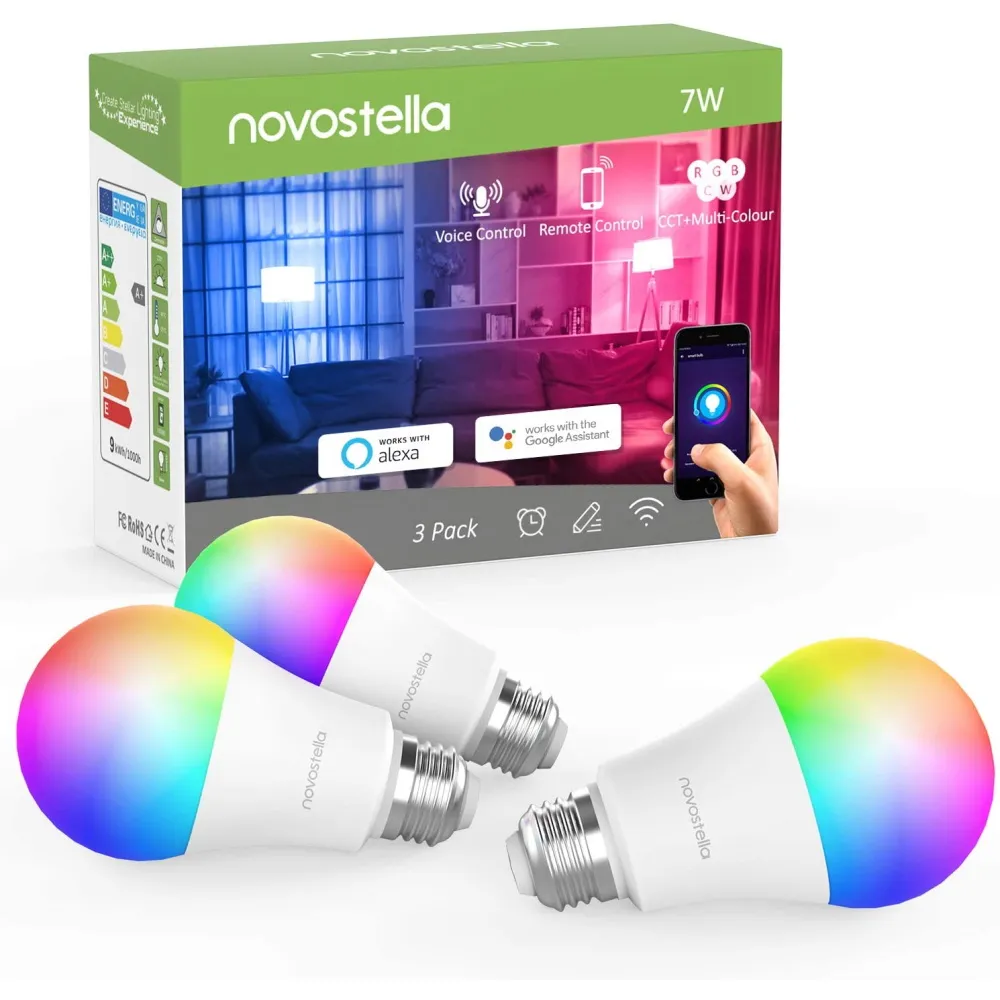 | GPIO # | Component |
| --- | --- |
| GPIO00 | None |
| GPIO01 | None |
| GPIO02 | None |
| GPIO03 | None |
| GPIO04 | PWM1 |
| GPIO05 | PWM4 |
| GPIO09 | None |
| GPIO10 | None |
| GPIO12 | PWM2 |
| GPIO13 | PWM5 |
| GPIO14 | PWM3 |
| GPIO15 | None |
| GPIO16 | None |
| FLAG | None |
Configuration (old format, will be converted to new template when applied)
{"NAME":"Novostella E27","GPIO":[0,0,0,0,37,40,0,0,38,41,39,0,0],"FLAG":0,"BASE":18}
Use code BLAKADDER when buying directly from Novostella for a 10% discount.
I was succcessfully able to Flash tasmota via Tuya-Convert on 2021-05-10 along with the template on all three bulbs. These came straight from amazon and was not connected to the Smart Life app at any stage.
Tuya-convert did not work on bulbs bought on 2021-03-27.