Shelly Duo RGBW 9W 800lm RGBW Bulb (3800235262306)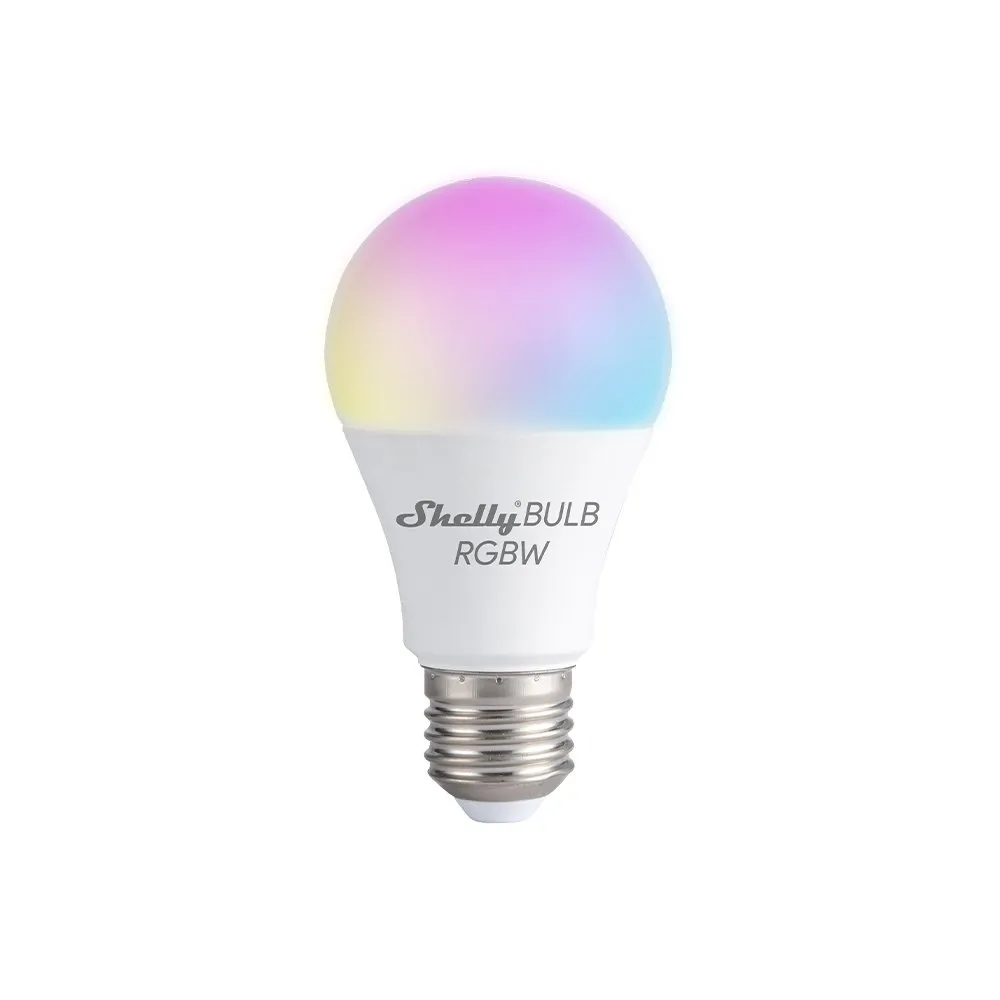 | GPIO # | Component |
| --- | --- |
| GPIO00 | None |
| GPIO01 | None |
| GPIO02 | None |
| GPIO03 | None |
| GPIO04 | None |
| GPIO05 | PWM 4 |
| GPIO09 | None |
| GPIO10 | None |
| GPIO12 | PWM 2 |
| GPIO13 | PWM 1 |
| GPIO14 | PWM 3 |
| GPIO15 | None |
| GPIO16 | None |
| GPIO17 | None |
{"NAME":"Shelly Duo RGBW","GPIO":[0,0,0,0,0,419,0,0,417,416,418,0,0,0],"FLAG":0,"BASE":18}
Use code BLAKADDER23 when buying from mediarath.de Tasmota category and a minimum order value of 50€ for a 10% discount. The code is valid until end of 2023.
See Tasmota documentation on how to configure RGBW lights to your needs.


Correct OTA mgos firmware
Pogo clip for serial flashing
White blend mode: SetOption105 1
Virtual CT mode: SetOption106 1 and SetOption107 0"
Troubleshooting
After replacing the Shelly Firmware by Tasmota and connecting the buld to your wifi, the Tasmota Web-UI might not come up, although the device IP is connected. To fix the issue, recover the bulb via PowerCycle, connect to the "tasmota-…" wifi again and open the Tasmota Web-UI. Instead of selecting your network, open the Console via URL http://tasmota-ip/cs and enter reset 1. Now you can connect the bulb to your network and the Web-UI will come up as expected.