Shelly RGBW2 LED Controller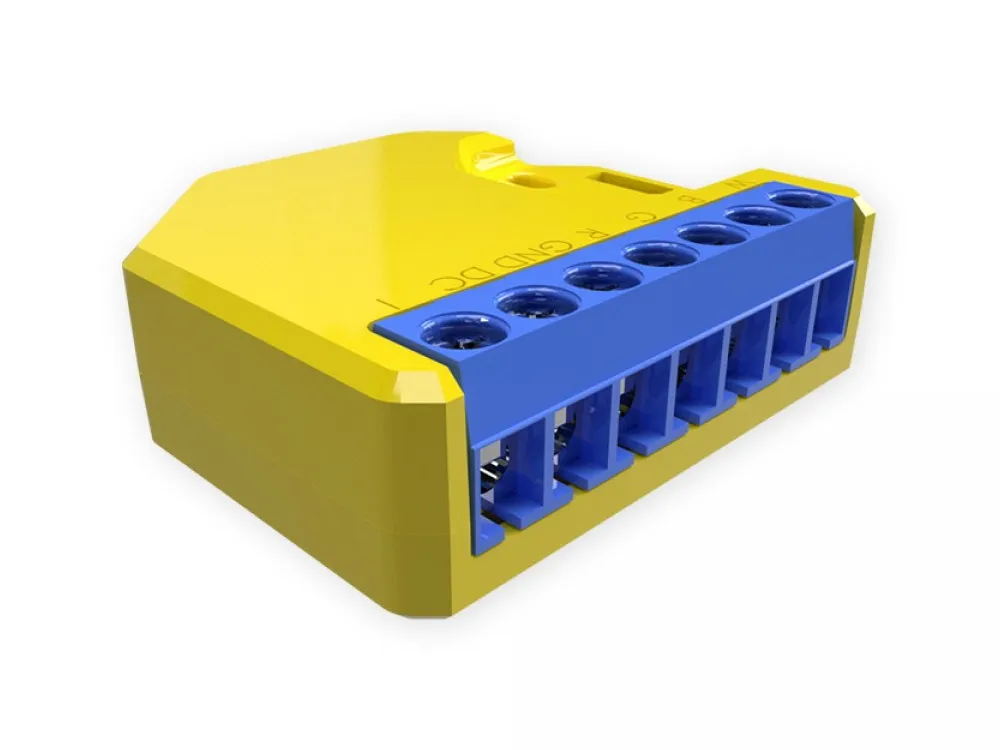 | GPIO # | Component |
| --- | --- |
| GPIO00 | None |
| GPIO01 | None |
| GPIO02 | Led1 |
| GPIO03 | None |
| GPIO04 | PWM4 |
| GPIO05 | User |
| GPIO09 | None |
| GPIO10 | None |
| GPIO12 | PWM1 |
| GPIO13 | Button1 |
| GPIO14 | PWM3 |
| GPIO15 | PWM2 |
| GPIO16 | None |
| FLAG | None |
Configuration (old format, will be converted to new template when applied)
{"NAME":"Shelly RGBW2","GPIO":[0,0,52,0,40,255,0,0,37,17,39,38,0],"FLAG":0,"BASE":18}
Use code BLAKADDER10 when buying from mediarath.de Tasmota category for a 10% discount. Code is valid until end of 2022.
When using AC wiring and the supplied AC to DC adapter: To make use of the Input clamp of the device you need to set GPIO5 as Button2n.
Due to the way the adapter sends out pulses to the GPIO you might have to solder a small 2.2 uF capacitor to the adapter to stabilize the pulse and avoid erratic switching.