Shelly Plus 1 Switch Module (SPL1)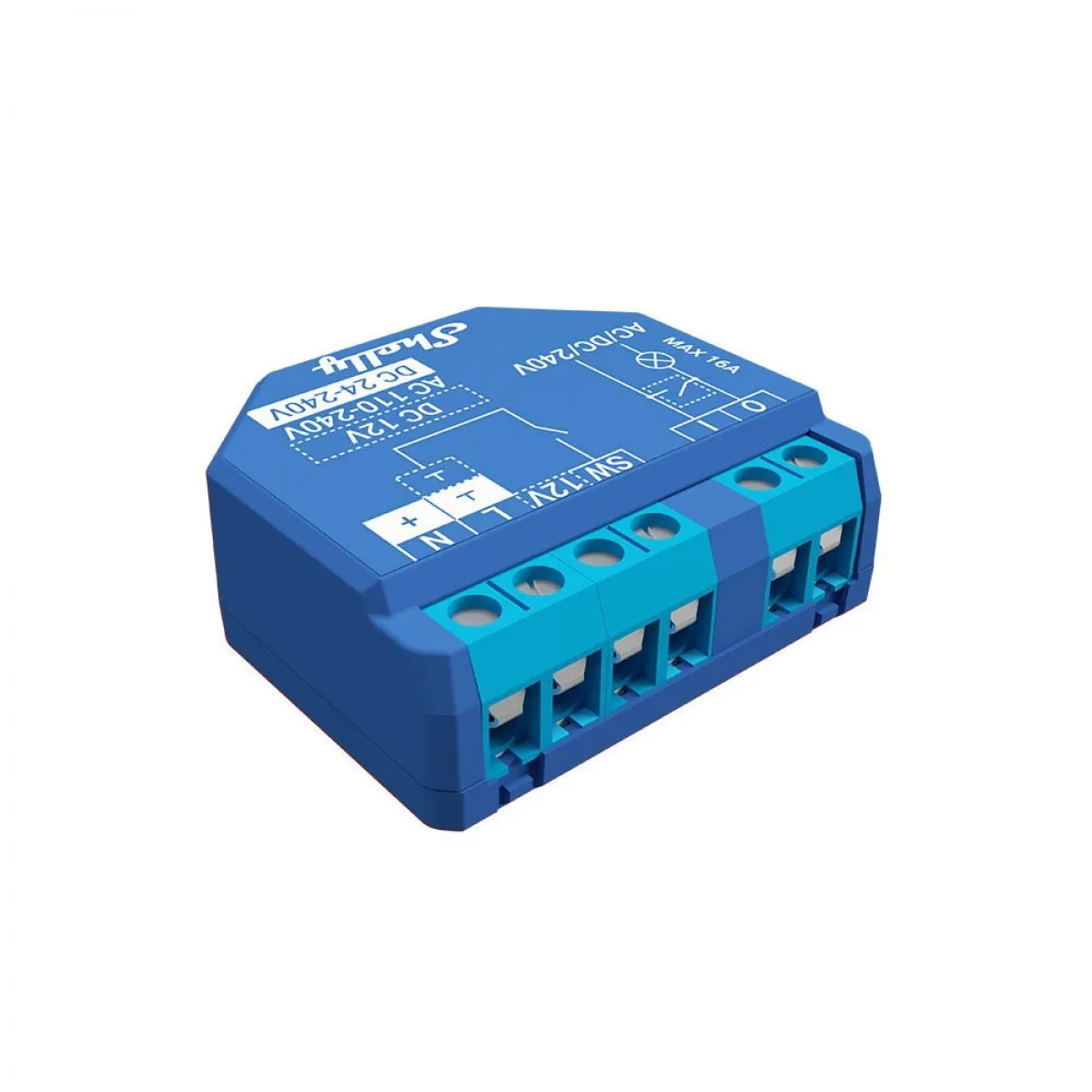 | GPIO # | Component |
| --- | --- |
| GPIO00 | None |
| GPIO01 | None |
| GPIO02 | None |
| GPIO03 | None |
| GPIO04 | Switch_n 1 |
| GPIO05 | None |
| GPIO09 | None |
| GPIO10 | None |
| GPIO12 | None |
| GPIO13 | None |
| GPIO14 | None |
| GPIO15 | None |
| GPIO16 | None |
| GPIO17 | None |
| GPIO18 | None |
| GPIO19 | None |
| GPIO20 | None |
| GPIO21 | None |
| GPIO22 | None |
| GPIO23 | None |
| GPIO24 | None |
| GPIO25 | None |
| GPIO26 | Relay 1 |
| GPIO27 | None |
| GPIO6 | None |
| GPIO7 | None |
| GPIO8 | None |
| GPIO11 | None |
| GPIO32 | None |
| GPIO33 | None |
| GPIO34 | None |
| GPIO35 | None |
| GPIO36 | None |
| GPIO37 | None |
| GPIO38 | None |
| GPIO39 | None |
{"NAME":"Shelly Plus 1 ","GPIO":[0,0,0,0,192,0,0,0,0,0,0,0,0,0,0,0,0,0,0,0,0,0,224,0,0,0,0,0,0,0,0,0,0,0,0,0],"FLAG":0,"BASE":1}
Flash only with ESP32-SOLO1
tasmota32solo1...
binaries.
Auto-configuration
After flashing Tasmota, open the web UI of the device and navigate to
Configuration -> Auto-configuration
. Select your device from the drop-down and click
Apply Configuration
.
The device will restart and will be automagically configured.
Use Tasmota v9.5.0.9+. Older versions do not work.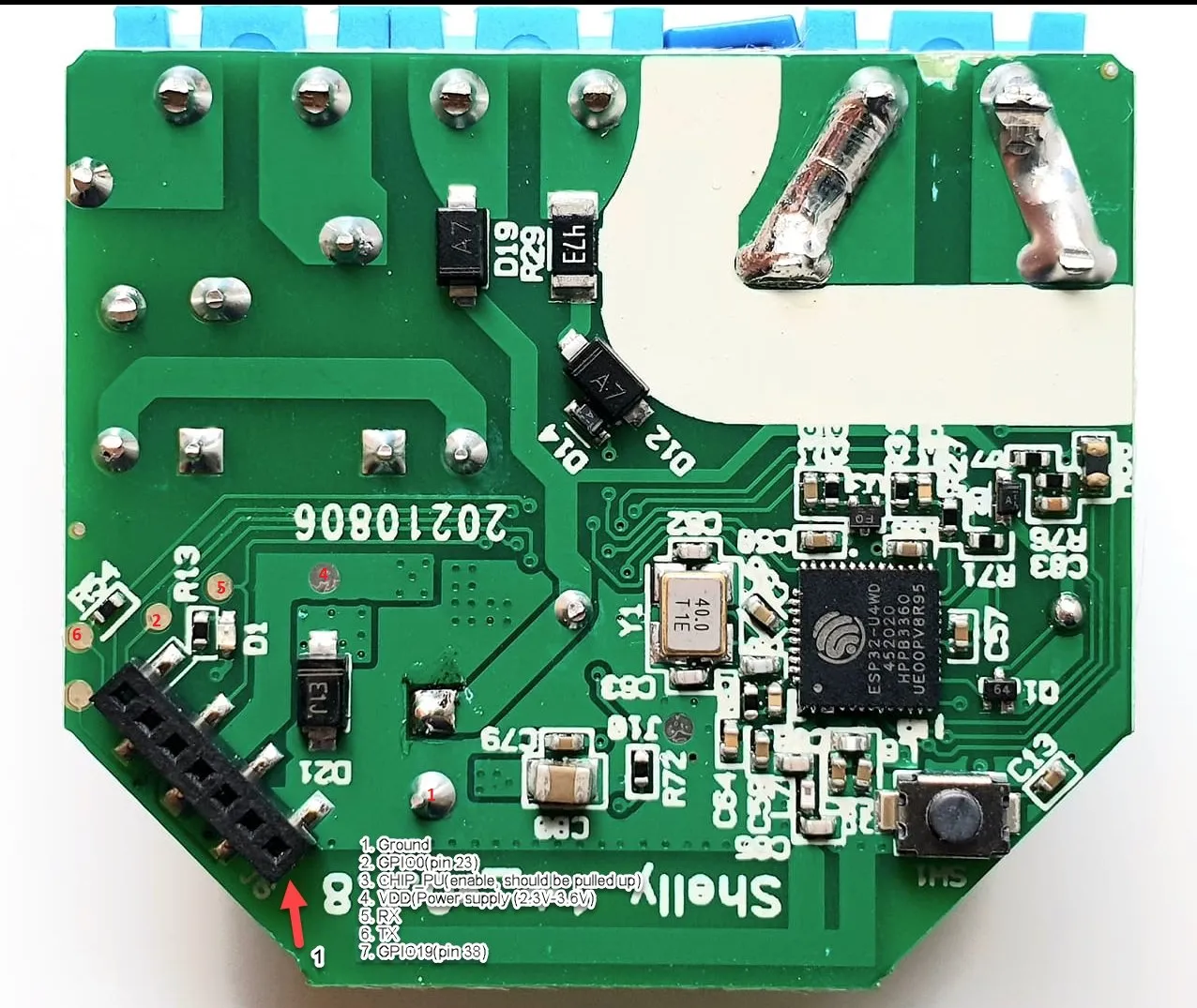 Pin-Layout is on the image, credit goes to Kalin Dimitrov!
Note [and I am not sure how to update template for this] but I have worked out a few more GPIOs…
LED output is on GPIO 0
Small button on the back is input on GPIO 25 (needs pull up enabled)