Sonoff Mini R2 Switch Module (MINIR2)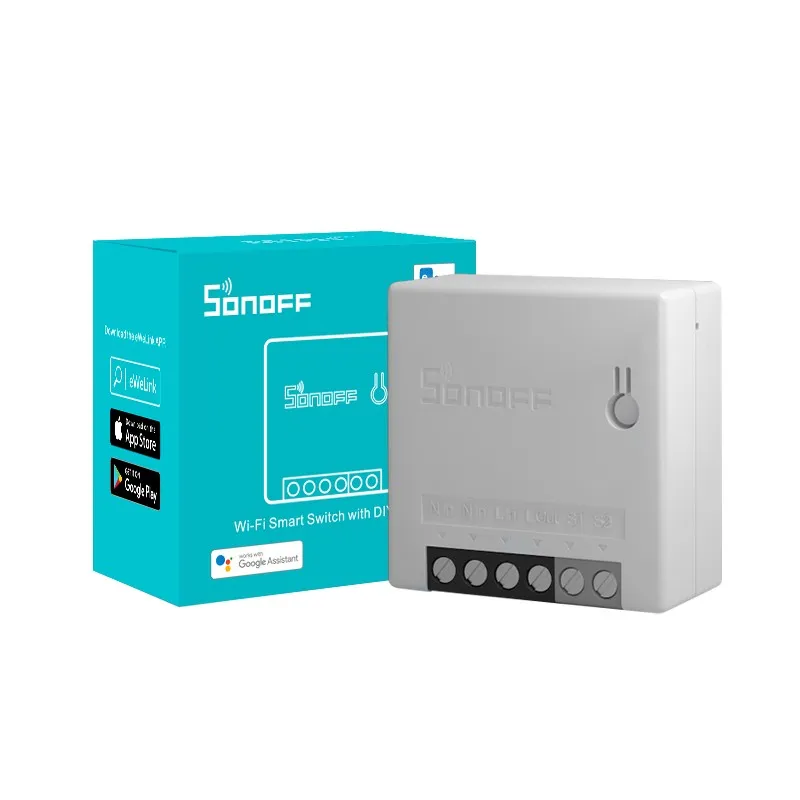 | GPIO # | Component |
| --- | --- |
| GPIO00 | Button1 |
| GPIO01 | None |
| GPIO02 | None |
| GPIO03 | None |
| GPIO04 | Switch1 |
| GPIO05 | None |
| GPIO09 | None |
| GPIO10 | None |
| GPIO12 | Relay1 |
| GPIO13 | LedLink |
| GPIO14 | None |
| GPIO15 | None |
| GPIO16 | None |
| FLAG | None |
Configuration (old format, will be converted to new template when applied)
{"NAME":"Sonoff MINIR2","GPIO":[17,0,0,0,9,0,0,0,21,157,0,0,0],"FLAG":0,"BASE":1}
Use code BLAKADDER when buying from itead.cc for a 10% discount.
Use code BLAKADDER23 when buying from mediarath.de Tasmota category and a minimum order value of 50€ for a 10% discount. The code is valid until end of 2023.


The MINIR2 improves on the design of MINI with an internal antenna and a visually separate AC and low voltage terminals.