Sonoff POW R3 25A 5500W Power Monitoring Switch Module (POWR3)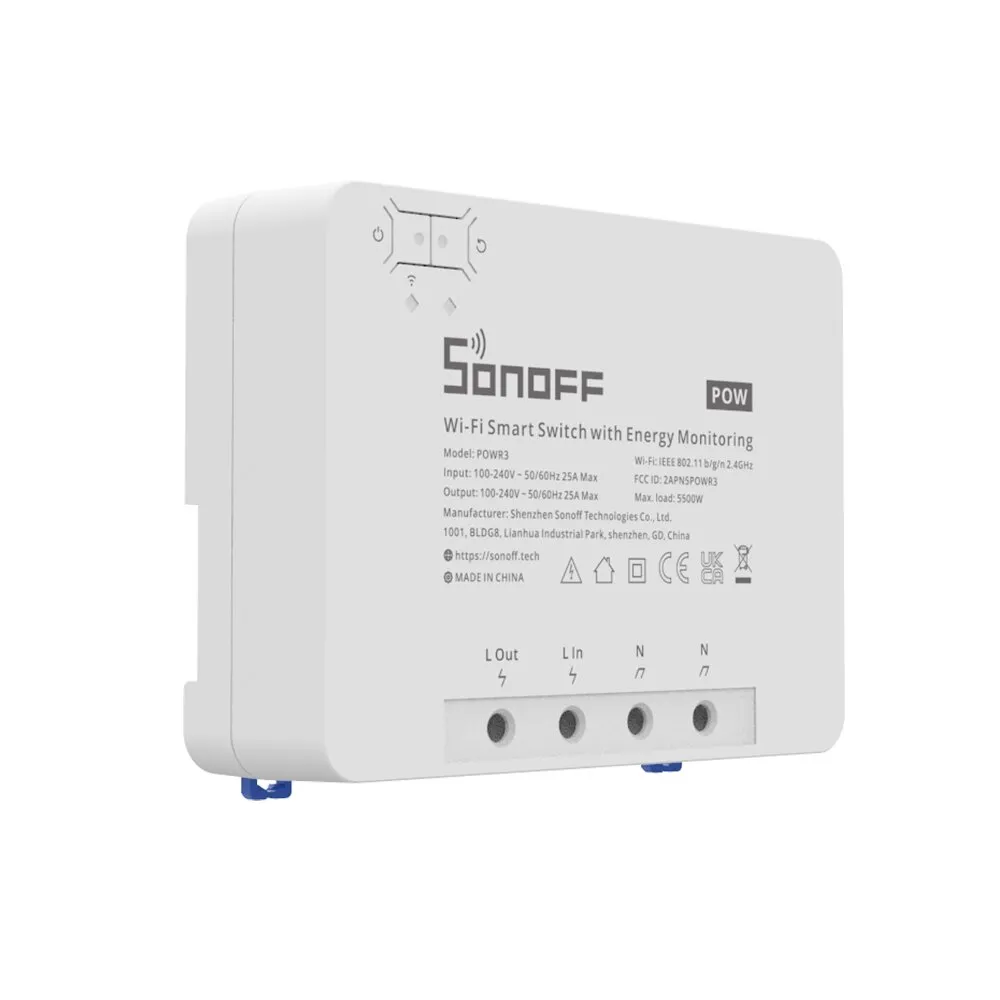 | GPIO # | Component |
| --- | --- |
| GPIO00 | Button 1 |
| GPIO01 | CSE7766 Tx |
| GPIO02 | None |
| GPIO03 | CSE7766 Rx |
| GPIO04 | None |
| GPIO05 | None |
| GPIO09 | None |
| GPIO10 | None |
| GPIO12 | Relay_i 1 |
| GPIO13 | Led_i 1 |
| GPIO14 | None |
| GPIO15 | User |
| GPIO16 | User |
| GPIO17 | User |
{"NAME":"Sonoff POWR3","GPIO":[32,3072,0,3104,0,0,0,0,256,320,0,1,1,1],"FLAG":0,"BASE":43}
For more accurate energy consumption measurements this device requires
power monitoring calibration
.
Use code BLAKADDER when buying from itead.cc for a 10% discount.
Use code BLAKADDER23 when buying from mediarath.de Tasmota category and a minimum order value of 50€ for a 10% discount. The code is valid until end of 2023.


Serial Flashing
No soldering required as the headers are present (at least on my unit).
Video instructions by NotEnoughTech