Sonoff RE5V1C 5V Inching/Selflock Relay Board (IM171018005)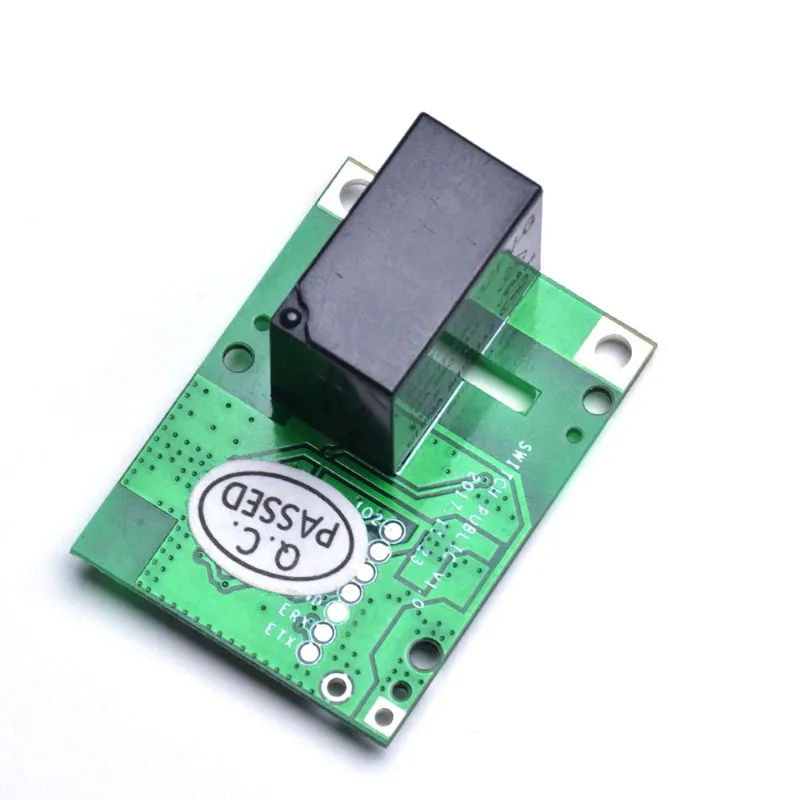 | GPIO # | Component |
| --- | --- |
| GPIO00 | Button1 |
| GPIO01 | User |
| GPIO02 | User |
| GPIO03 | User |
| GPIO04 | User |
| GPIO05 | User |
| GPIO09 | None |
| GPIO10 | None |
| GPIO12 | Relay1 |
| GPIO13 | Led1i |
| GPIO14 | None |
| GPIO15 | None |
| GPIO16 | None |
| FLAG | None |
Configuration (old format, will be converted to new template when applied)
{"NAME":"Sonoff RE5V1C","GPIO":[17,255,255,255,255,255,0,0,21,56,0,0,0],"FLAG":0,"BASE":18}
Use code BLAKADDER when buying from itead.cc for a 10% discount.
Use code BLAKADDER23 when buying from mediarath.de Tasmota category and a minimum order value of 50€ for a 10% discount. The code is valid until end of 2023.


Serial Flashing
Please see the Hardware Preparation page for general instructions.
GPIO1	ETX
GPIO2	IO2
GPIO3   ERX
GPIO4	RX
GPIO5	TX

Access the serial interface by soldering wiring to the labled solder pads as shown in the image above - (3V3, ERX, ETX, GND) are available on the relay mounted side of the PCB. Note: use the ERX and ETX pins, not the two marked RX/TX.
To place the board into flashing mode, depress the surface mounted button switch on the reverse side of the PCB while power is applied. The used voltage regulator is a Low-Dropout Linear Regulator. Named as LM1117 which can deliever up to 800-mA.