Sonoff Smart Stackable Power Meter DIN Relay (SPM)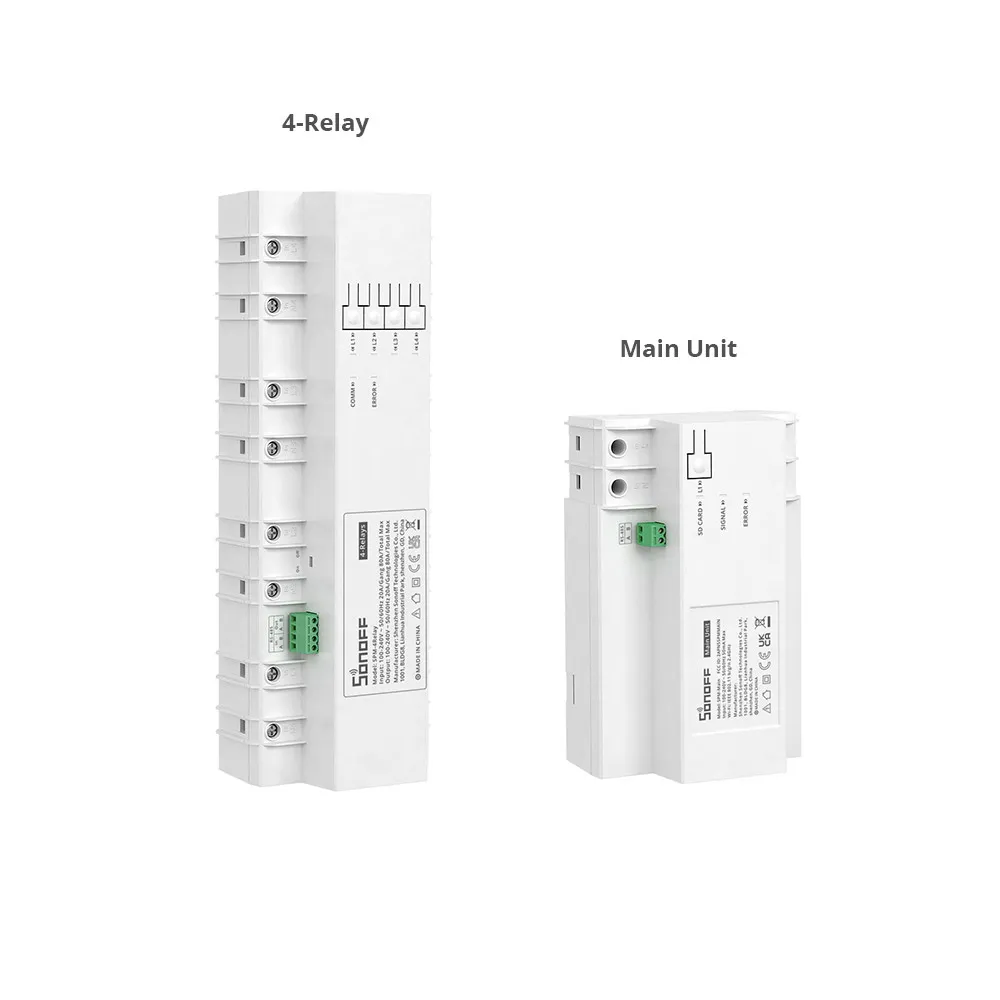 | GPIO # | Component |
| --- | --- |
| GPIO00 | None |
| GPIO01 | None |
| GPIO02 | None |
| GPIO03 | None |
| GPIO04 | Serial Tx |
| GPIO05 | ETH POWER |
| GPIO09 | None |
| GPIO10 | None |
| GPIO12 | SPI MISO |
| GPIO13 | SPI MOSI |
| GPIO14 | SPI CLK |
| GPIO15 | None |
| GPIO16 | Serial Rx |
| GPIO17 | None |
| GPIO18 | ETH MDIO |
| GPIO19 | None |
| GPIO20 | None |
| GPIO21 | None |
| GPIO22 | None |
| GPIO23 | ETH MDC |
| GPIO24 | None |
| GPIO25 | None |
| GPIO26 | None |
| GPIO27 | None |
| GPIO6 | None |
| GPIO7 | None |
| GPIO8 | None |
| GPIO11 | None |
| GPIO32 | LedLink |
| GPIO33 | None |
| GPIO34 | None |
| GPIO35 | Button 1 |
| GPIO36 | None |
| GPIO37 | None |
| GPIO38 | None |
| GPIO39 | None |
{"NAME":"Sonoff SPM","GPIO":[0,0,0,0,3200,5536,0,0,672,704,736,0,3232,0,5600,0,0,0,0,5568,0,0,0,0,0,0,0,0,544,0,0,32,0,0,0,0],"FLAG":0,"BASE":1}
Use code BLAKADDER when buying from itead.cc for a 10% discount.
Use code BLAKADDER23 when buying from mediarath.de Tasmota category and a minimum order value of 50€ for a 10% discount. The code is valid until end of 2023.


Auto-configuration
After flashing Tasmota, open the web UI of the device and navigate to
Configuration -> Auto-configuration
. Select your device from the drop-down and click
Apply Configuration
.
The device will restart and will be automagically configured.
All required pins for serial flashing are available and labelled!
See GitHub Discussion and Documentation for more info…