Strong Helo PLUSB 2x USB Power Monitoring Plug (HELO-PLUSB-EU)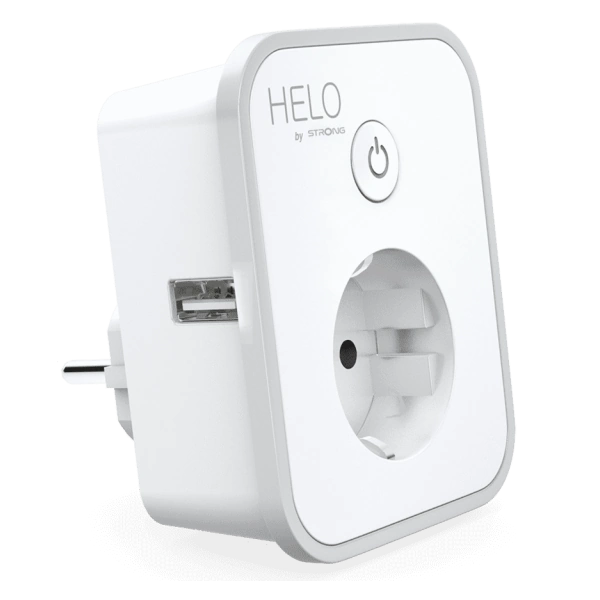 | GPIO # | Component |
| --- | --- |
| GPIO00 | Button 1 |
| GPIO01 | None |
| GPIO02 | None |
| GPIO03 | None |
| GPIO04 | BL0937 CF |
| GPIO05 | HLWBL CF1 |
| GPIO09 | None |
| GPIO10 | None |
| GPIO12 | HLWBL SELi |
| GPIO13 | Led_i 1 |
| GPIO14 | Relay 1 |
| GPIO15 | Relay 2 |
| GPIO16 | Reset |
| GPIO17 | None |
{"NAME":"Helo-PLUSB-EU","GPIO":[32,0,0,0,2720,2656,0,0,2624,320,224,225,8096,0],"FLAG":0,"BASE":18}
For more accurate energy consumption measurements this device requires
power monitoring calibration
.
requires triangular bit to unscrew case, Torx 7 works also
be careful when unscrewing daughter-board, wires are short
power monitoring chip is BL0937
to get AC-PCB out of the housing L, N an PE have to be unsoldered
Since the power button (which is "Button 1") is connected to GPIO0, you may get the device to programming mode by keeping the button pressed during power on. When only the red led on the back of the pcb is on, you've done it right, if also the blue led is on - retry ;-).