TCP Smart 13A Plug (WISSINWUK)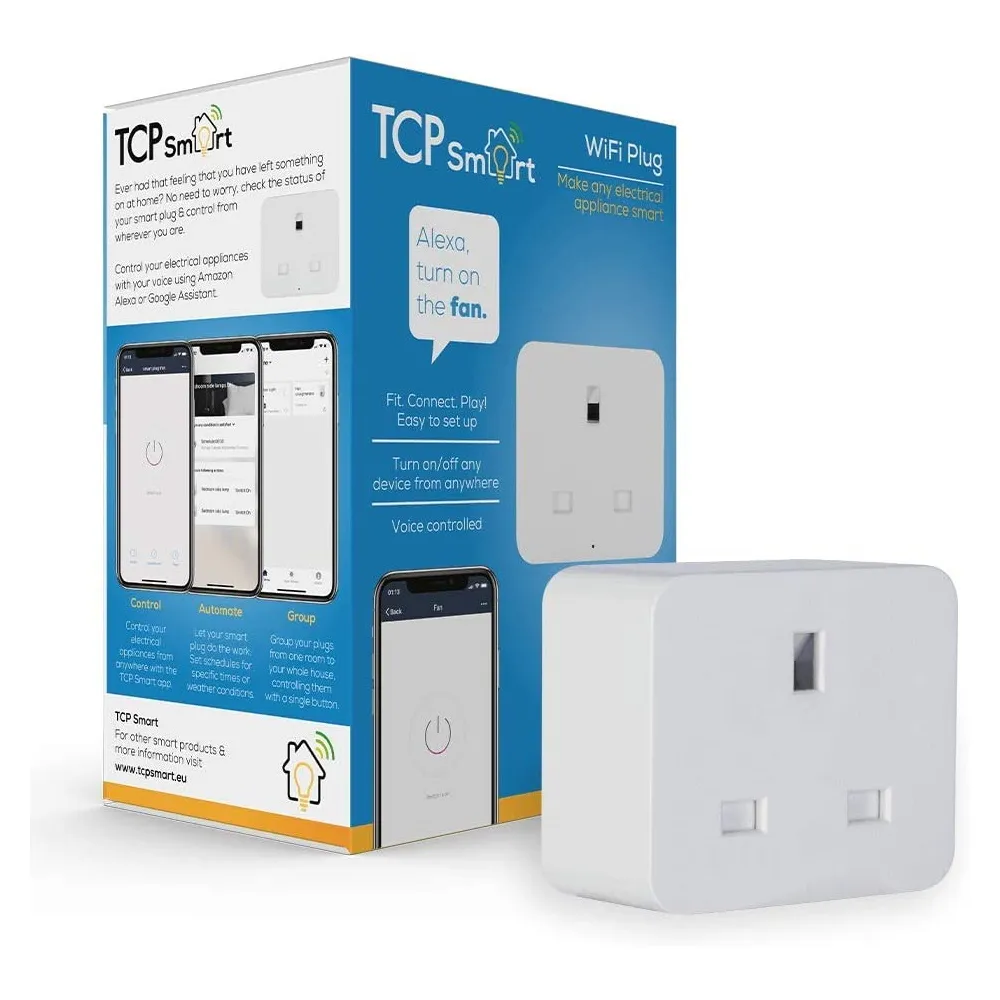 | GPIO # | Component |
| --- | --- |
| GPIO00 | None |
| GPIO01 | None |
| GPIO02 | None |
| GPIO03 | None |
| GPIO04 | Led1 |
| GPIO05 | Relay1 |
| GPIO09 | None |
| GPIO10 | None |
| GPIO12 | None |
| GPIO13 | Button1 |
| GPIO14 | None |
| GPIO15 | None |
| GPIO16 | None |
| FLAG | None |
Configuration (old format, will be converted to new template when applied)
{"NAME":"TCP_Plug","GPIO":[0,0,0,0,52,21,0,0,0,17,0,0,0],"FLAG":0,"BASE":45}
WARNING:
New Tuya devices have replaced their Wi-Fi module with one incompatible with Tasmota!!!
Tuya-Convert might not be possible for this device since the template was added (2019-12-01).
There appears to be a newer version of these devices on the market. I recently bought two single plugs and a four pack. All the plugs have the same model number and appear identical, but the ones from the four pack have upgraded firmware and couldn't be used with tuya-convert. I manually reflashed them with a serial cable (not at all an easy procedure with these plugs due to their board layout) and installed Tasmota.
While the configuration for the single plugs with the older firmware is as listed above, the plugs from the four pack have different pin allocations. The LED is on GPIO5, relay GPIO12 and button GPIO13.