Tellur 16A 2 Ports Power Monitoring Plug (TLL331061)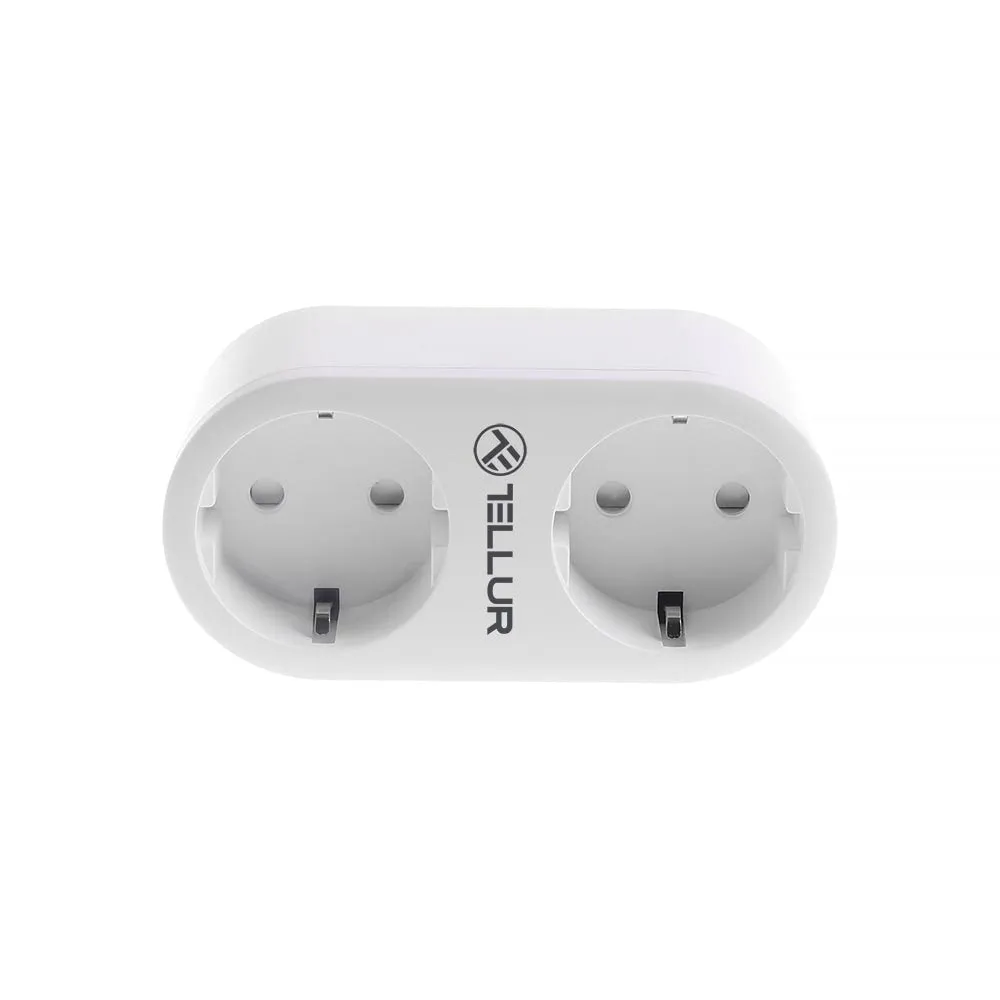 | GPIO # | Component |
| --- | --- |
| GPIO00 | None |
| GPIO01 | None |
| GPIO02 | None |
| GPIO03 | HLWBL SELi |
| GPIO04 | Button_i 1 |
| GPIO05 | HLW8012 CF |
| GPIO09 | None |
| GPIO10 | None |
| GPIO12 | Relay 1 |
| GPIO13 | Button 2 |
| GPIO14 | HLWBL CF1 |
| GPIO15 | Relay 2 |
| GPIO16 | None |
| GPIO17 | None |
{"NAME":"Tellur WiFi Smart Socket","GPIO":[0,0,0,2624,96,2688,0,0,224,33,2656,225,0,0],"FLAG":0,"BASE":18}
For more accurate energy consumption measurements this device requires
power monitoring calibration
.
WARNING:
New Tuya devices have replaced their Wi-Fi module with one incompatible with Tasmota!!!
Tuya-Convert might not be possible for this device since the template was added (2020-07-16).
I managed to flash it using TuyaConvert so I didn't try to open the device. It didn't work the first time, but eventually TuyaConvert did the job.