Treatlife A19 8W 650lm E26 Bulb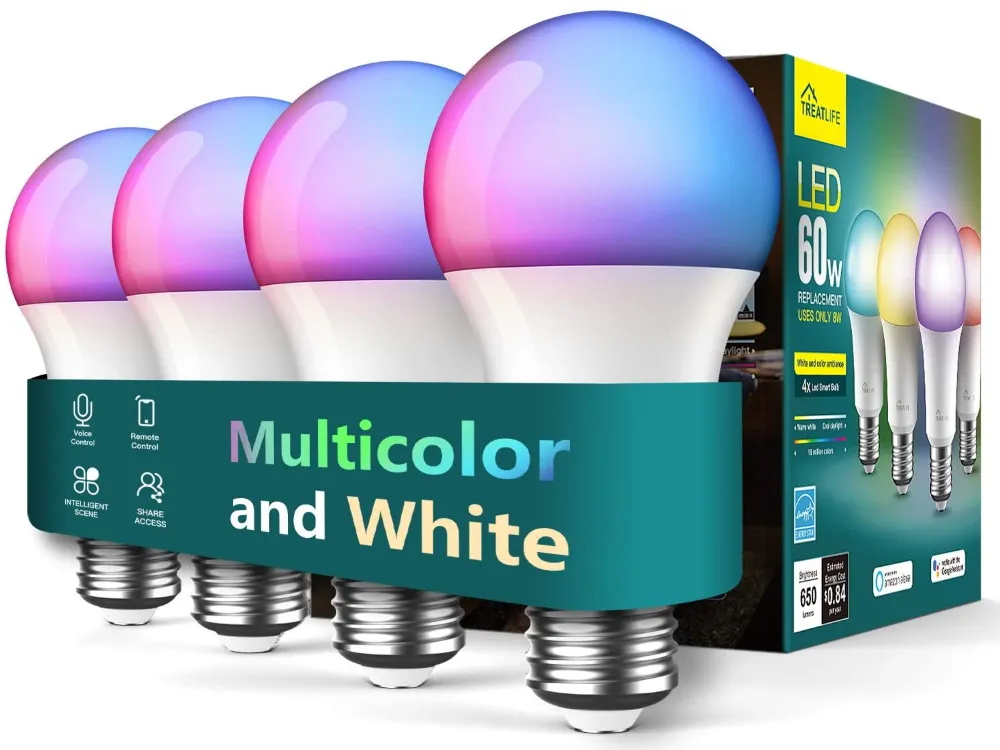 Try to avoid similar devices from other sellers using same images and descriptions!
Warning
As of November 2020 these bulbs use a WB8P chip and are no longer compatible. They're easily recognized from their FCC ID that ends in WB8P. The bulbs themselves also have the WB8P marking on them.