VisorTech Smoke Sensor (RWM-200.app)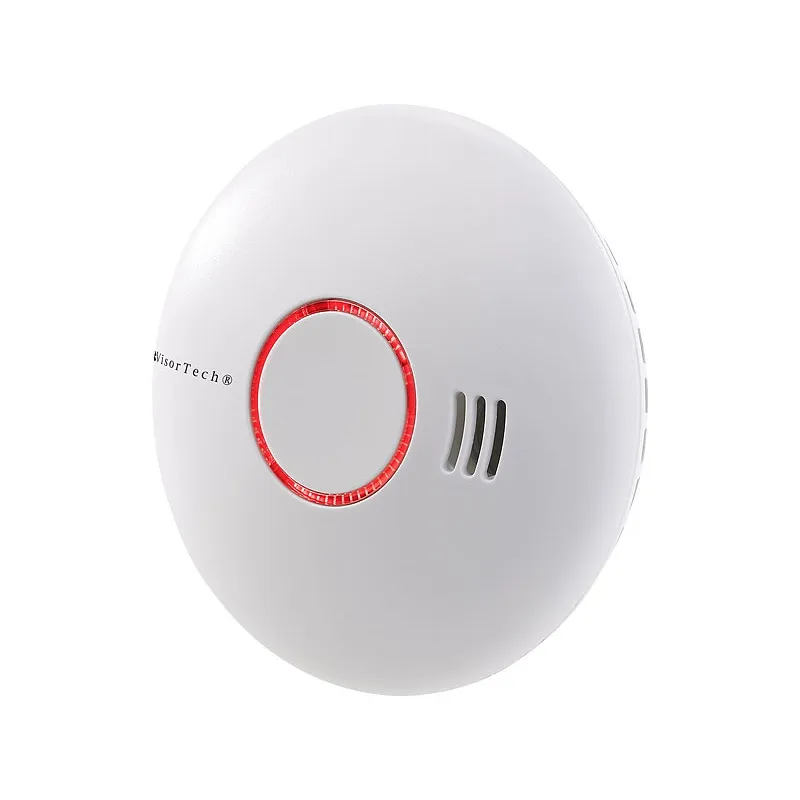 | GPIO # | Component |
| --- | --- |
| GPIO00 | None |
| GPIO01 | Tuya Tx |
| GPIO02 | None |
| GPIO03 | Tuya Rx |
| GPIO04 | None |
| GPIO05 | None |
| GPIO09 | None |
| GPIO10 | None |
| GPIO12 | None |
| GPIO13 | None |
| GPIO14 | None |
| GPIO15 | None |
| GPIO16 | None |
| FLAG | None |
Configuration (old format, will be converted to new template when applied)
{"NAME":"VisorTech RWM-200","GPIO":[0,107,0,108,0,0,0,0,0,0,0,0,0],"FLAG":0,"BASE":54}
WARNING:
New Tuya devices have replaced their Wi-Fi module with one incompatible with Tasmota!!!
Tuya-Convert might not be possible for this device since the template was added (2021-01-20).
This device uses the Tuya MCU and Tasmota needs to be told how to talk to the different elements the MCU monitors.
Module 54
Backlog TuyaMCU 11,4; TuyaMCU 51,51

Rule1 
  ON TuyaReceived#CmndData=6A04000100 DO publish stat/%topic%/SMOKE OFF ENDON 
  ON TuyaReceived#CmndData=6A04000101 DO Publish stat/%topic%/SMOKE ON ENDON