wesmartify essentials 3-socket 2 USB Power Strip (ESS-SW-PSR-2305)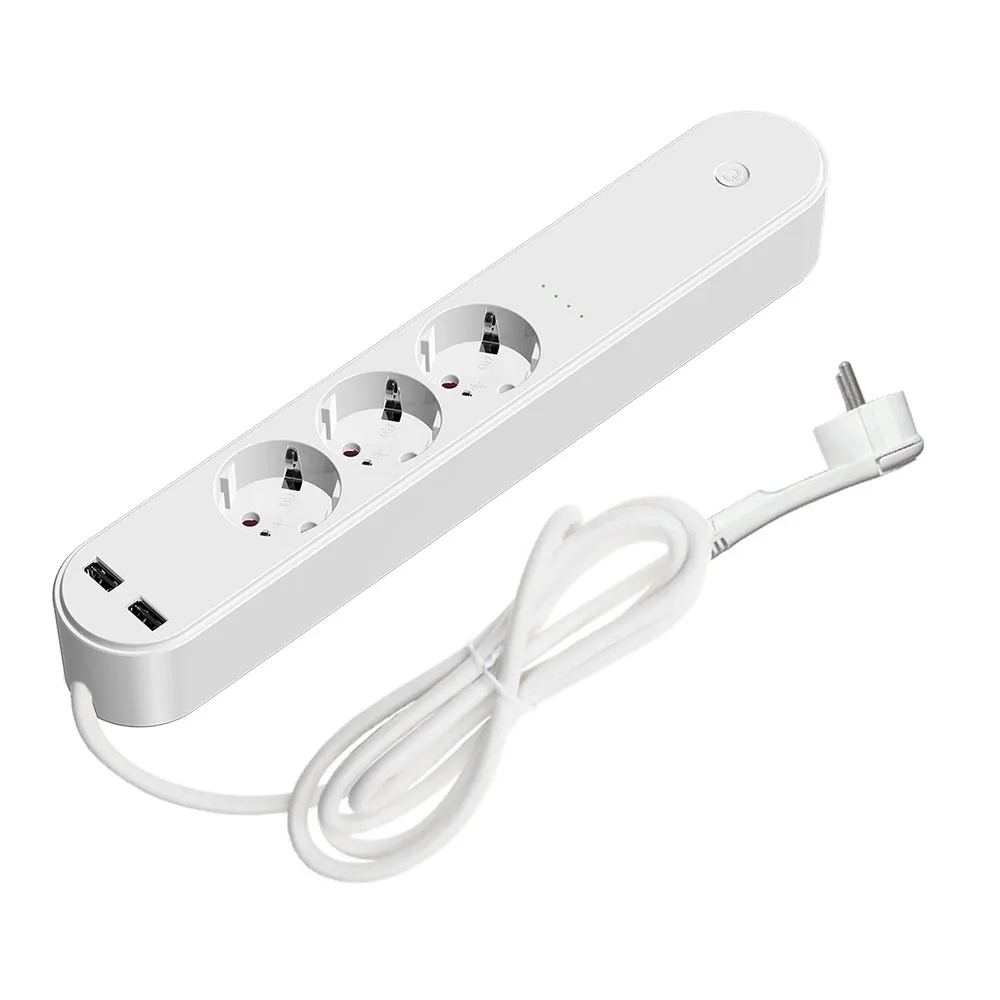 | GPIO # | Component |
| --- | --- |
| GPIO00 | None |
| GPIO01 | None |
| GPIO02 | None |
| GPIO03 | None |
| GPIO04 | LedLink |
| GPIO05 | Relay 3 |
| GPIO09 | None |
| GPIO10 | None |
| GPIO12 | Relay 1 |
| GPIO13 | Button 1 |
| GPIO14 | Relay 2 |
| GPIO15 | None |
| GPIO16 | None |
| GPIO17 | None |
{"NAME":"Essentials Smart Home 3-socket USB Power Strip","GPIO":[0,0,0,0,544,226,0,0,224,32,225,0,0,0],"FLAG":0,"BASE":18}
This device goes also under the brand Wesmartify and almost identical device (in black color) is sold under the brand Ucomen.
The TYWE2S module is quite good accessible, but the device is secured with a bunch of one-way security screws which are quite pain to unscrew.
The button can be assigned to toggle any of the 3 relays through the GUI, it can be also set to control all of the at once using rules
SetOption73 1 Rule1 1 Rule1 on button1#state=10 do Power0 0 endon Rule2 1 Rule2 on button1#state=11 do Power0 1 endon " NOTES: There are some images from the internal in this discussion
Pinout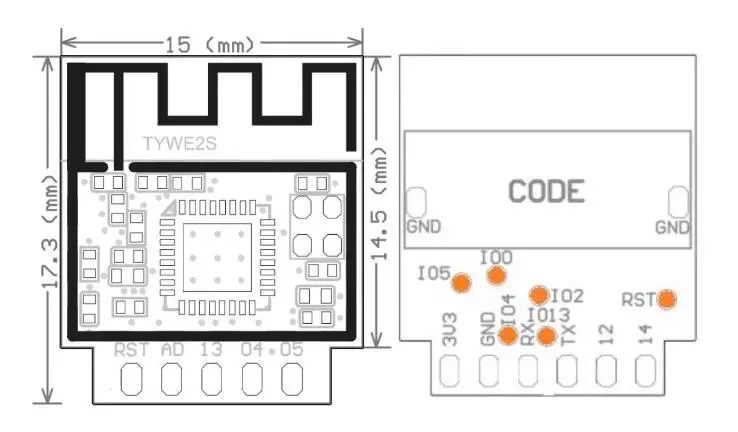 .