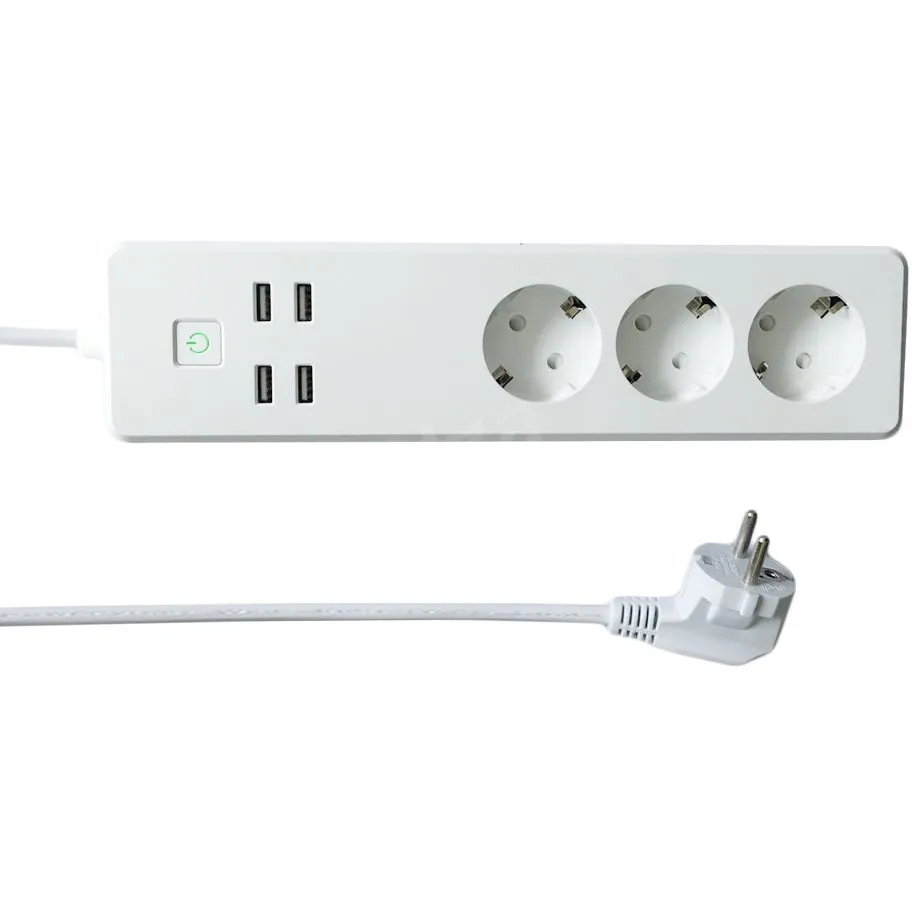 | GPIO # | Component |
| --- | --- |
| GPIO00 | None |
| GPIO01 | Led1i |
| GPIO02 | None |
| GPIO03 | Button1 |
| GPIO04 | Relay3 |
| GPIO05 | Relay2 |
| GPIO09 | None |
| GPIO10 | None |
| GPIO12 | None |
| GPIO13 | Relay4 |
| GPIO14 | Relay1 |
| GPIO15 | None |
| GPIO16 | None |
| FLAG | Analog |
Configuration (old format, will be converted to new template when applied)
{"NAME":"WOOX R4028","GPIO":[0,56,0,17,23,22,0,0,0,24,21,0,0],"FLAG":1,"BASE":18}
it is also possible to use standard Tasmota button behaviour: one short press controls usb sockets, two short presses control first mains socket, three control second socket and four short presses control third mains socket. Also add a rule for long press to switch all sockets off:
rule1 ON button1#state=3 DO Backlog power1 0; power2 0; power3 0; power4 0 ENDON

Not sure what the analog is connected to, if any. Values stays between 950 and 990.