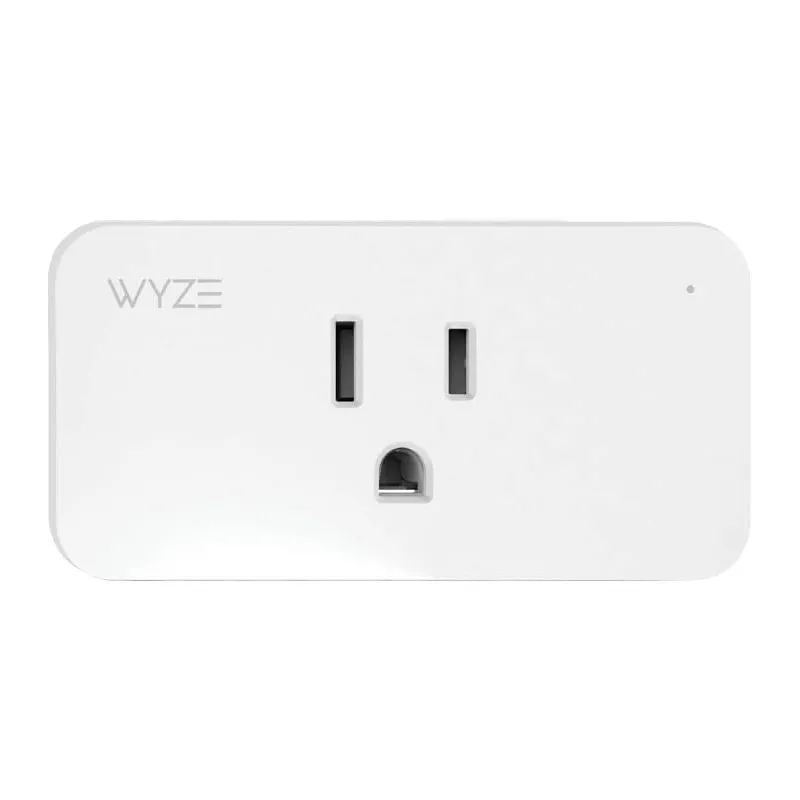 | GPIO # | Component |
| --- | --- |
| GPIO00 | None |
| GPIO01 | None |
| GPIO02 | None |
| GPIO03 | None |
| GPIO04 | None |
| GPIO05 | Led1i |
| GPIO09 | None |
| GPIO10 | None |
| GPIO12 | Relay1 |
| GPIO13 | None |
| GPIO14 | Button1 |
| GPIO15 | None |
| GPIO16 | None |
| FLAG | None |
Configuration (old format, will be converted to new template when applied)
{"NAME":"WyzePlugWLPP1","GPIO":[0,0,0,0,0,56,0,0,21,0,17,0,0],"FLAG":0,"BASE":18}
Can be flashed over-the-air with
esp2ino Flasher
.
Note: Per esp2ino latest update, it might difficult or impossible to flash newly acquired Wyze devices over-the-air.
Uses 15 amp relay and an edge mounted daughter board for the ESP8266EX. LED will light when relay is engaged. Side button will toggle the relay state.
Serial Flashing
Awkward to open. Flat plastic back pops into plastic shell but is glued. Power prongs are also lightly glued to the flat plastic back.
Flashing leads for 3.3V, GND, RX and TX can be soldered to the edge mounting. Used the test point landing for GPIO0 on the daughter board test points side.