Zemismart RF Remote No Neutral 2 Gang Switch (DS-104-2)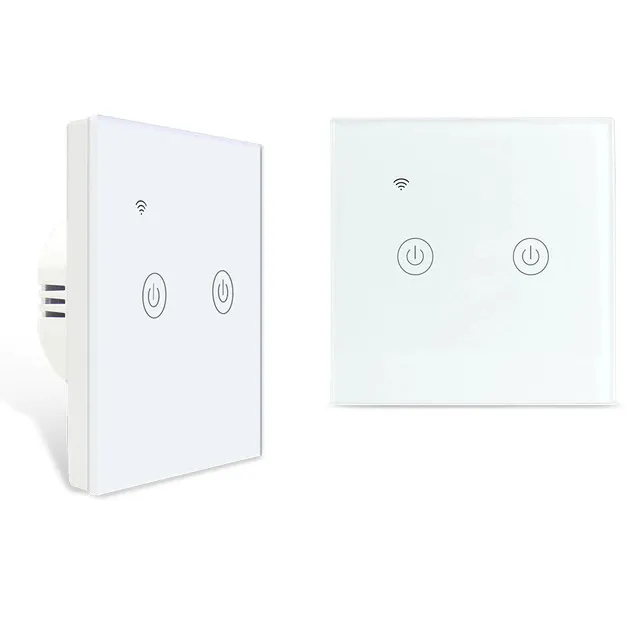 | GPIO # | Component |
| --- | --- |
| GPIO00 | None |
| GPIO01 | None |
| GPIO02 | None |
| GPIO03 | None |
| GPIO04 | Relay2 |
| GPIO05 | None |
| GPIO09 | None |
| GPIO10 | None |
| GPIO12 | Button1 |
| GPIO13 | Relay1 |
| GPIO14 | Button2 |
| GPIO15 | None |
| GPIO16 | Led1i |
| FLAG | None |
Configuration (old format, will be converted to new template when applied)
{"NAME":"DS-104-2","GPIO":[0,0,0,0,22,0,0,0,17,21,18,0,56],"FLAG":0,"BASE":18}
Serial Flashing: Access the serial interface by taking the face of the switch off and carefully pulling off the touch PCB. On the back is the TYWE3S.
Solder four wires to the TYWE3S:
3V3 (VCC) - pin 9
Gnd - pin 8
TXD0 - pin1
RXD0 - pin 2.
Flash in the usual manner.
The Client, 433MHz RF Remote Controller, functionality is not affected by the flashing. You are able to pair/unpair the Client as necessary.
Pinout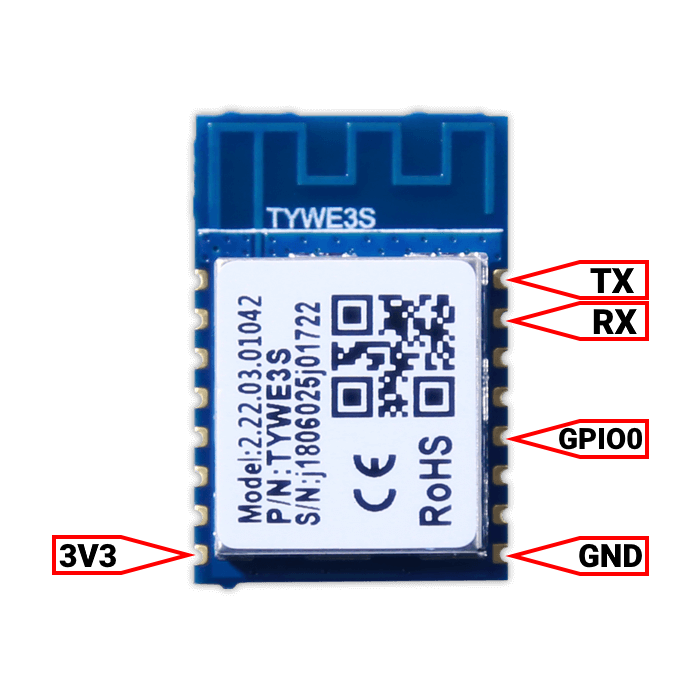 .