Arlec Smart 9W RGB+CCT Downlight (ALD092RHA)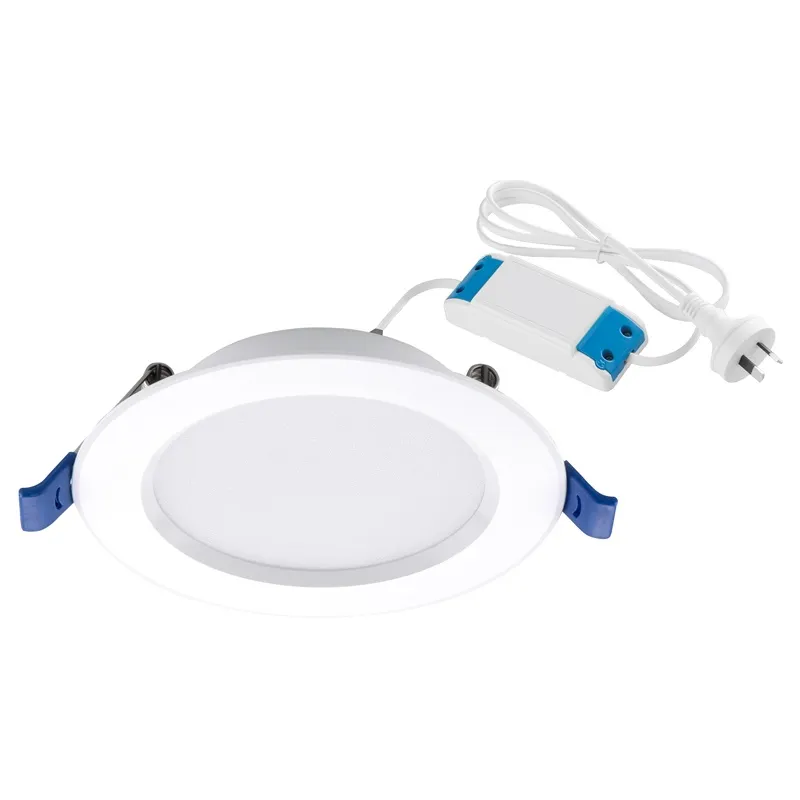 | GPIO # | Component |
| --- | --- |
| GPIO00 | None |
| GPIO01 | None |
| GPIO02 | None |
| GPIO03 | None |
| GPIO04 | PWM4 |
| GPIO05 | PWM5 |
| GPIO09 | None |
| GPIO10 | None |
| GPIO12 | PWM1 |
| GPIO13 | PWM3 |
| GPIO14 | PWM2 |
| GPIO15 | None |
| GPIO16 | None |
| FLAG | None |
Configuration (old format, will be converted to new template when applied)
{"NAME":"Arlec ALD092RHA","GPIO":[0,0,0,0,40,41,0,0,37,39,38,0,0],"FLAG":0,"BASE":18}
This device now comes with a Wi-Fi module incompatible with Tasmota
This light now uses a WB3L chip that can't be flashed.
Based on serveral units purchased in 2022/02, it appears drivers marked "TW-092RA Series 2" use a WB3L chip instead of the previous TYWE5P chip. Externally on the bottom of the packaging near the barcode is what appears to be a date marking. From the units purchased it appears those marked 08/21 and later use the WB3L, whilst those marked 07/21 and earlier have the TYWE5P.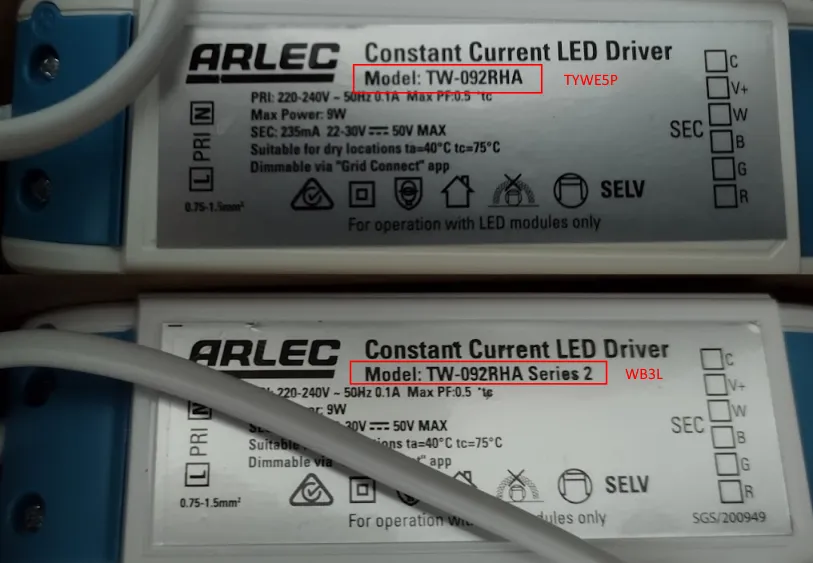 The ESP-12H module is potentially an ESP-based drop-in replacement. The OpenBK7231T project also contains further information on the BK7231T RF chip.
For TYWE5P-based devices, flashing is quite easy. The cover unclips easily and required pins for flashing are identifiable. Recommend changing PwmFrequency to 100Hz to reduce flicker at low levels (run command PwmFrequency 100).