Cozylife 15W 1050lm CCT Bulb (XLD-W60-2.2)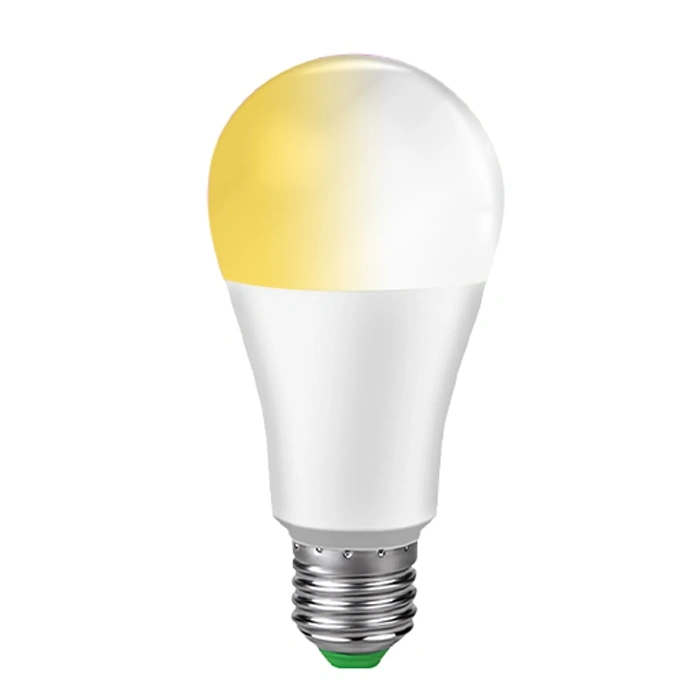 GPIO #
Component
GPIO00
None
GPIO01
None
GPIO02
None
GPIO03
None
GPIO04
None
GPIO05
None
GPIO06
PWM 1
GPIO07
PWM 2
GPIO08
None
GPIO09
None
GPIO10
None
GPIO12
None
GPIO13
None
GPIO18
None
GPIO19
None
GPIO20
None
GPIO21
None
Configuration for ESP32-C3
{"NAME":"Cozylife 15W","GPIO":[0,0,0,0,0,0,416,417,0,0,0,0,0,0,0,0,0,0,0,0,0,0],"FLAG":0,"BASE":1}
This device uses DT-BL200 module which needs to be replaced with
DMP-L1
,
ESP8685-WROOM-05
,
DT-ESP-C05
or
ESP8684-WROOM-05
. Read more about module replacement in
a detailed guide
.
Disassembly
Remove the plastic dome. Scrape off the white glue substance. Lift the LED PCB and disconnect it from the headers. From the bottom of the bulb pry out the metal screw on on the green base.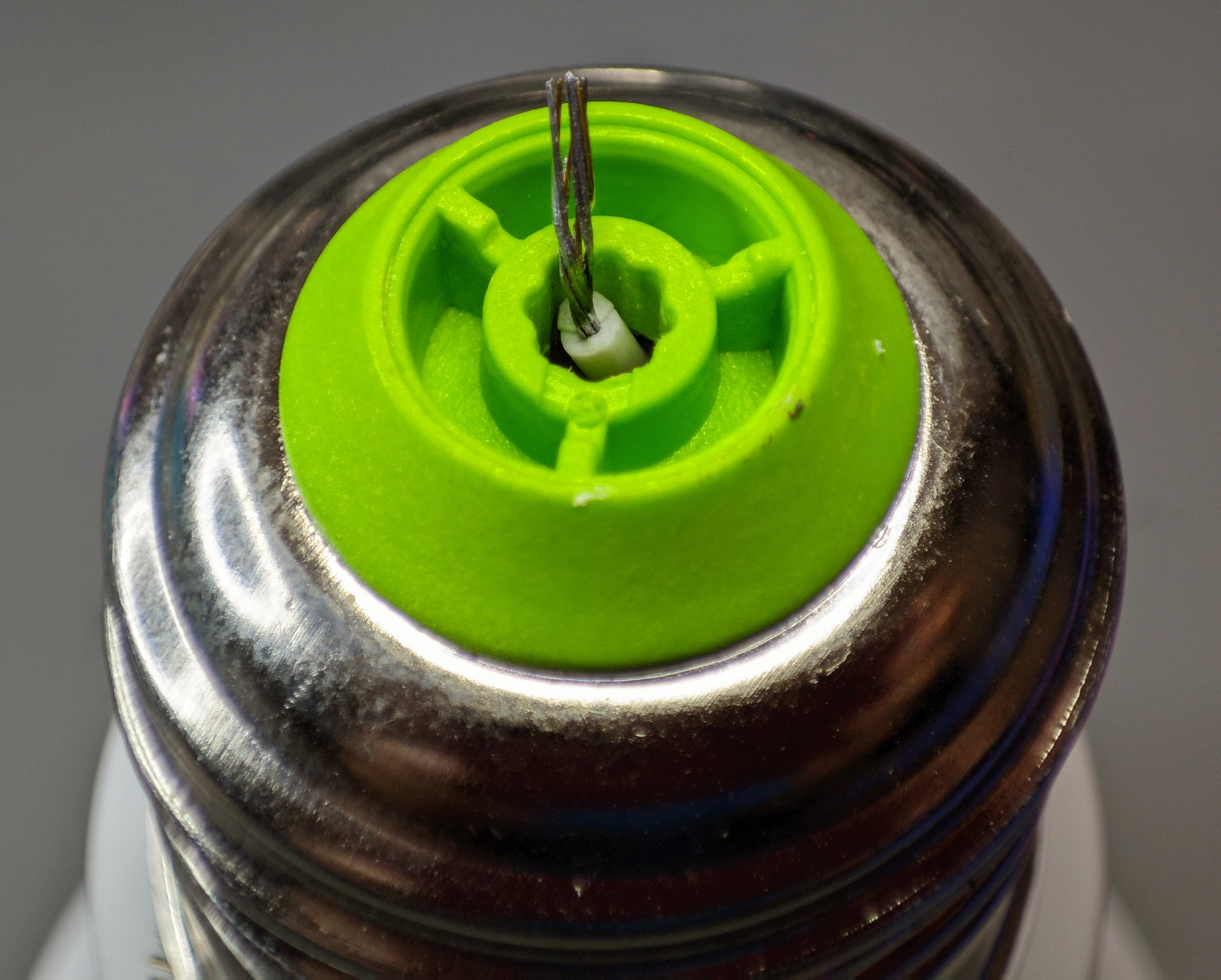 Grab the E27 metal base with pliers and twist until released. Now you can take the PCB out to desolder the DT-BL200 module and replace it with a compatible module.
In this photo it is replaced with DT-ESP-C05.