Mirabella Genio Smart 5M Neon Flex LED Strip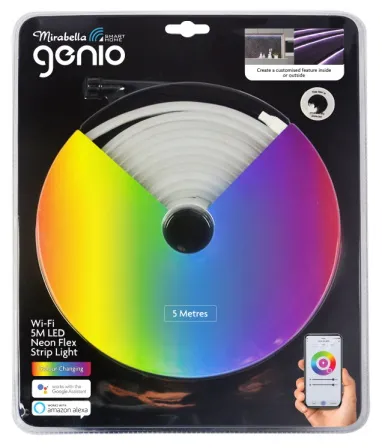 Try to avoid similar devices from other sellers using same images and descriptions!
You can replace the incompatible module with
ESP-12
or
ESP-07
. Besides the module, this process will require a heat gun, soldering tools and moderate soldering skill.
Warning
As of October 2020 this device comes with a Tuya WB3S module which cannot be flashed with Tasmota.