MiBoxer Dual White LED Controller (FUT035W)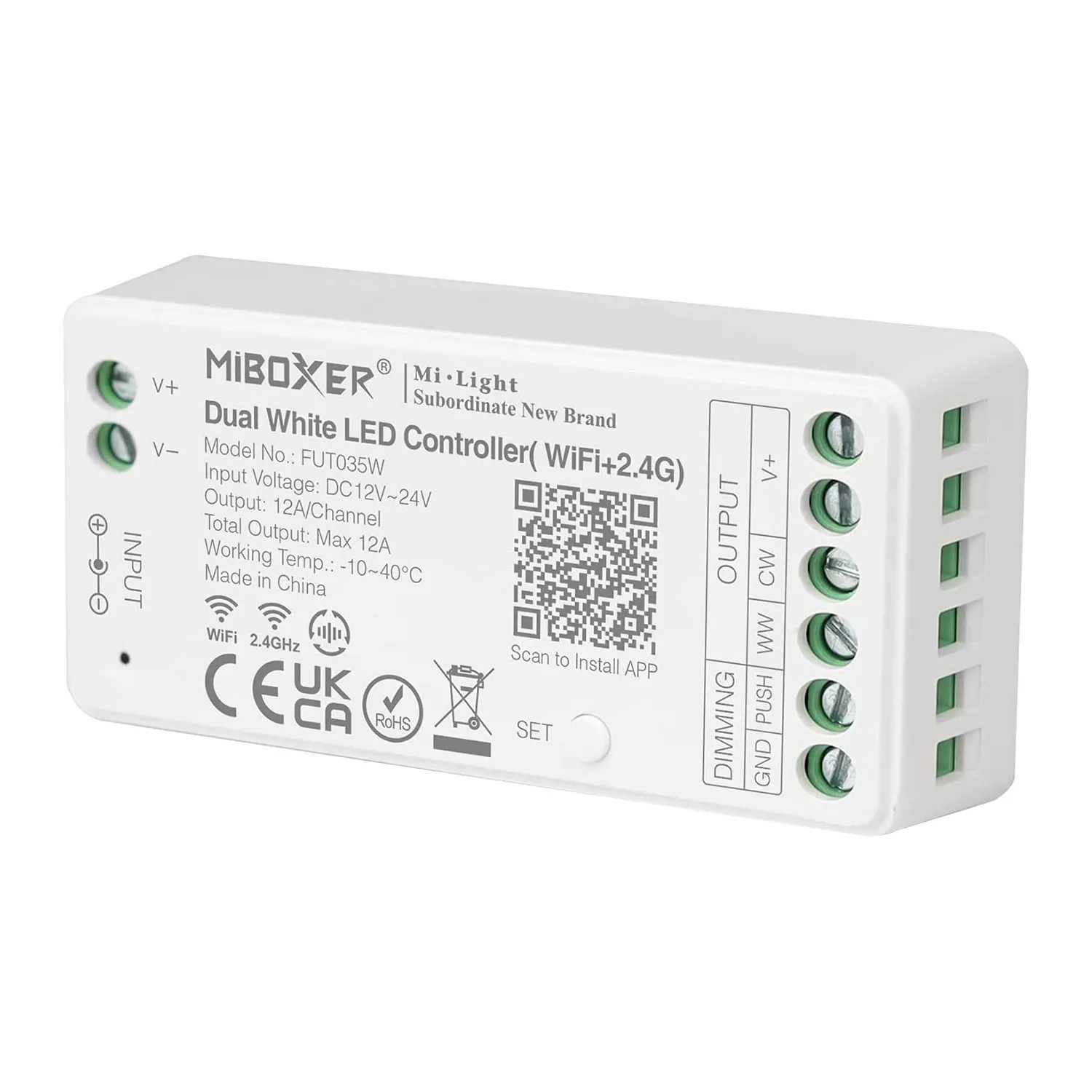 | GPIO # | Component |
| --- | --- |
| GPIO00 | None |
| GPIO01 | Tuya Rx |
| GPIO02 | None |
| GPIO03 | Tuya Tx |
| GPIO04 | None |
| GPIO05 | None |
| GPIO09 | None |
| GPIO10 | None |
| GPIO12 | None |
| GPIO13 | None |
| GPIO14 | None |
| GPIO15 | None |
| GPIO16 | None |
| GPIO17 | None |
Configuration for ESP32-C3
{"NAME":"FUT035W","GPIO":[0,0,0,0,0,0,0,0,0,0,0,0,0,0,0,0,0,0,0,0,2304,2272],"FLAG":0,"BASE":54,"CMND":"DimmerRange 0,1000 | TuyaMCU 11,20 | TuyaMCU 21,22 | TuyaMCU 23,23 | TuyaMCU 98,101"}
{"NAME":"FUT035W","GPIO":[0,2304,0,2272,0,0,0,0,0,0,0,0,0,0],"FLAG":0,"BASE":54,"CMND":"DimmerRange 0,1000 | TuyaMCU 11,20 | TuyaMCU 21,22 | TuyaMCU 23,23 | TuyaMCU 98,101"}
This device uses WBR3 module which needs to be replaced with
ESP8685-WROOM-01
,
ESP-12
,
ESP-C3-12F
,
ESP-12H
,
ESPC2-12
or
ESP8684-WROOM-01C
. Read more about module replacement in
a detailed guide
.
Hardware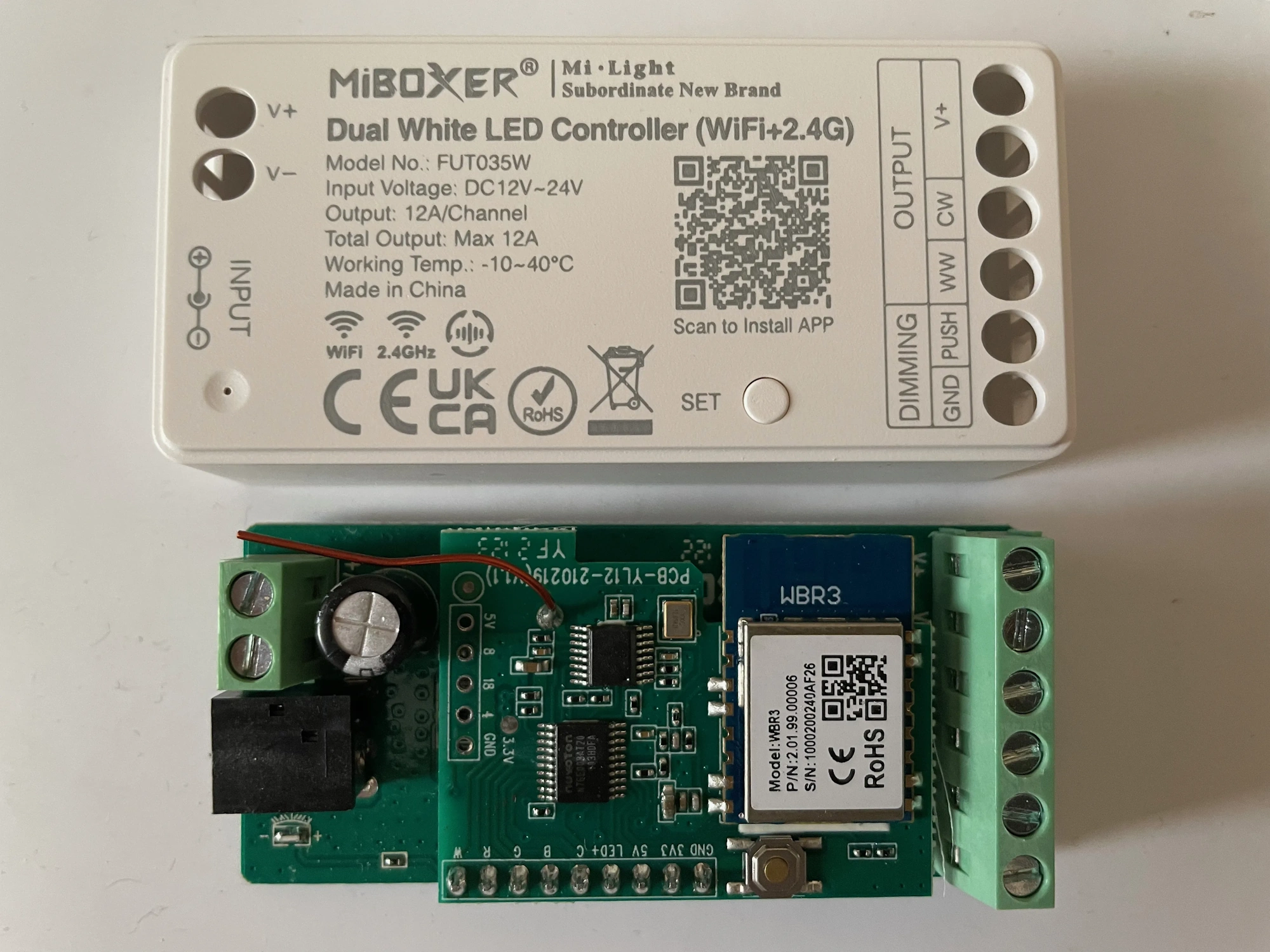 The chip used on this board is a WBR3, and requires a transplant. It cannot be flashed. The daughterboard for the SoC is compatible with the ESP12-S. Other formats may be compatible, but may require jumper wires.
The TuyaMCU on board requires the following settings for an CCT strip.
Backlog TuyaMCU 11,20; TuyaMCU 21,22; TuyaMCU 23,23; TuyaMCU 98,101; DimmerRange 0,1000

Serial Flashing
Please see the Hardware Preparation page for general instructions.
Post Transplant Photos